HOUSTON, TX — OSV Institute for Catholic Innovation releases the second phase of the 2021 OSV Challenge, a multi-round entrepreneurial competition to accelerate unique project ideas from Catholics whose faith has motivated them to make a change.
Out of 182 innovators from round two, a there are 24 applicants have been selected for advancement to the semi-final round. They will compete for one of three $100,000-prizes to achieve the winners' missions.
The Semi-Final Round includes the six-week OSV Challenge Accelerator along with the University of St. Thomas - Houston who is coordinating this year's curriculum and mentoring process.
The OSV Challenge Accelerator offers the advanced professional guidance, spiritual formation, and personal development needed for optimal impact on the Church and the world.
This year's accelerator is sponsored by UST - Houston, Texas, the destination city for this year's OSV Innovation Summit, and the finale for the 2021 OSV Challenge.
The University's Cameron School of Business plays an important role by providing an 18-hour summer boot camp. The camp will include in-person and online entrepreneurial education to improve the Catholic innovators' spiritual development and business understanding.
Besides OSV Institute, UST will also develop a success scorecard to evaluate the program and provide input to the judges for determining the 12 finalists from the 24 semi-finalists.
Here are the pool of 24 semi-finalists in the 2021 OSV Challenge: Saint Joseph's Home for Artisans, The Innovative Catholic Lab School, Tabella, My Catholic Doctor, FemCatholic, Safe Passage Project, Quo Vadis Catholic, Simple Small Group, Red Bird Ministries, Faith Journeys Foundation, Perfect Love Casts Out Fear, Iskali Ministry Program, Cycle Prep, Springs in the Desert, Visible Miracles for the Mass, Dragon Slayers, Bendecida, Fiat Project, Catholic in Recovery, Dropout, De Porres Project, Hem of Christ Ministry, Connect and Accepting the Gift.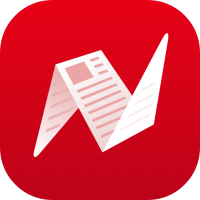 This is original content from NewsBreak's Creator Program. Join today to publish and share your own content.