HOUSTON, TX – The food in Houston is known for its flavor and that includes the veggie and vegan burgers. People won't believe these burgers contain no meat and made of ingredients like soybeans, beans, mushrooms, homemade sauces, and even classic burger components like tomato and red onion.
Here are the top five restaurants to fulfil your crave veggie burgers cravings in Houston.
1. Verdine
Located at 449 W 19th St Houston, TX 77008, this plant-based restaurant offers colorful vegan and vegetarian dishes. Visitors will have three veggie burger options to enjoy here such as the classic Waterworks Cheeseburger with beyond meat, the Mushroom Bacon Burger with beyond meat for smokey flavor, and the plant-based Bistro Burger with lentil-walnut-mushroom patty.
To complete your veggie burger experience, you can combine it with a choice of french fries or sweet potato fries.
Johnny L. left a comment about the restaurant on Yelp. "Wonderful vegan restaurant in Houston. My brothers and I had the Waterworks cheeseburger with fries. The beyond meat burger is phenomenal! Taste just like a regular burger," he described.
2. Barnaby's Cafe
Barnaby's Cafe offers six different kinds of non-meat burgers including Falafel Burger, Chipotle Black Bean Burger, and the Impossible Burger.
Situated at 604 Fairview St. Houston, TX 77006, this cozy cafe is a popular Montrose neighborhood hangout, especially since visitors can bring their dogs as this place is dog-friendly.
"Favorite foods - the house salad is huge and delicious, I come here when I'm craving freshness. Sweet potato fries and several options of veggie burgers - awesome," said Sabrina R. on Yelp.
3. Hobbit Cafe
As implied by its name, the cafe offers savory vegetarian menu options since its first opening in 1972 with Hobbit-themed ambience.
Stop by at 2243 Richmond Houston, TX 77098 for their various vegan burger options, ranging the Black Bean Burger with lettuce, tomato, onion, pickle, and mayo, to the Mushroom Burger with Portobello mushroom cap marinated in olive oil, balsamic and spice atop spring mix, tomato and red onion with basil pesto.
"I ordered the Avocado Burger with grilled angus with feels like a WHOLE avocado. I loved that it was PLENTY of ingredients. No skimping here. You don't get a few pickles, you get layers of pickles! The sides of seasoned or sweet potato fries were deliciously fried to crispness," recommended Kim T. on Yelp.
4. Green Seed Vegan
Green Seed Vegan is a local favorite for raw and vegan sandwiches, juices, and smoothies. Located at 4320 Almeda Rd. Houston, TX 77004, this place offers many vegan burgers.
Among them is their popular Big Tex Burger with buckwheat quinoa patty, zucchini bacon, avocado, cheese, jalapeño, red onions, tomato, and mayo on a whole wheat bun. Another option is Lil Red BBQ with bbq jackfruit with caramelized red onions and pickles on a whole wheat bun.
F.W., a visitor, shares their impression of the restaurant on Yelp. "I absolutely love GSV! Their cauliflower burger is to die for! Smoothies are amazing as well! The service is great!! Definitely one of the best vegan spots in the city! Parking is cramped and small, best to call order in ahead of time! I'm definitely a repeat customer and my entire family loves GSV!!!"
5. Soul Food Vegan
Soul Food Vegan restaurant combines traditional soul food dishes like collard greens and dirty rice with a vegan twist. If you ever stop by its location at 2901 Emancipation Ave, Houston, TX 77004, try Tha Gangsta double vegan bacon and cheeseburger on a spelt bun. You won't believe you're tasting a vegan burger.
Another vegan option is Chickin Shroom Burger on a spelt bun for a burst of flavors. But Misha G. on Yelp has other recommendations. "My favorite item on the menu is their mushroom burger (which comes with fries) and their mushroom poboy. I enjoy these so much that I am there a minimum of 1x/week," she revealed.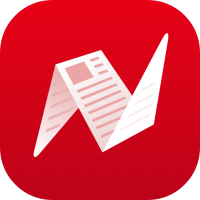 This is original content from NewsBreak's Creator Program. Join today to publish and share your own content.