HOUSTON, TX – The University of St. Thomas is offering a 25 percent discount in the form of scholarships for students who refer fellow students to reside in campus housing alongside them.
The referring and referred students will obtain a $750 scholarship applied to their student account each semester, with $1,500 in total.
To obtain the discount, the referred students need to list the referring students on their housing agreement. Starting July 1st, there will be a designated place in the housing agreement for this name. Those who have signed a housing agreement can refer a student while those who haven't signed can be referred.
Students don't need to occupy the same room to get the discount. The university offers single, double, and triple occupancy housing options that depend on their budget and needs.
Discount in the form of scholarship will be given when both students sign and execute on-campus housing for 2021-2022.
In the midst of the pandemic, students can have their full college experience by living in the well-appointed Guinan Residence Hall. As the largest residence hall at the UST, Guinan has complete facilities that make students comfortable to stay such as study spaces, a free laundry room, gym space, 24-hour computer lab, media room, and chapel.
Students can also enjoy the new Celt Coffee House, watch some movies at the Celt Cinema, and have some activities related to music at the updated room music.
Without having to travel and face traffic jams on the road, students have a lot more time to study and enjoy socializing with their college friends. Living on campus can be fun as students are able do a lot of activities such as attending classes, joining athletic events, and many more.
To stay updated with the latest information from UST, follow its social media accounts on Facebook at https://www.facebook.com/StThomasHouston or Twitter at https://twitter.com/stthomashouston.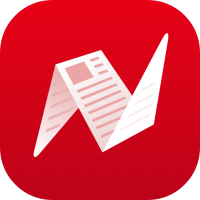 This is original content from NewsBreak's Creator Program. Join today to publish and share your own content.