HOUSTON, TX — The City of Houston Housing and Community Development Department and workforce opportunity non-profit SERJobs team up to host the fourth annual career opportunity fair this July.
The pandemic has left thousands of Houston's residents unemployed and in need of resources to support their families. This in-person hiring fair aims to help those who are looking for job opportunities by connecting directly with employers.
The spokespersons from more than thirty employers and vendors are expected to participate and scout qualified candidates for hundreds of open and available positions, as well as second-chance opportunities in a variety of industries, such as construction, education, hotel, restaurant and medical, throughout the Houston, Texas area.
The career fair will take place at SERJobs on Thursday, July 15 from 9 a.m. until 3 p.m. Jobseekers will be able to witness which organization that is currently hiring and find their opportunities. All participants should be prepared to connect with representatives from over thirty organizations and present themselves in the best way possible.
They are required to bring their best resume as they will be able to meet hiring managers on-site, receive tips from career experts and engage in job-readiness workshops. Moreover, there will be interview sessions conducted on the spot. Participants should also note that masks will be strongly recommended.
The admission is free to everybody and interested jobseekers are encouraged to register at https://www.eventbrite.com/e/get-connected-hiring-fair-from-the-city-of-houston-and-ser-jobs-tickets-160804246831.
"We at SERJobs are so grateful for the opportunity to partner with The City of Houston and our many employers who could and will benefit from this opportunity. SERJobs' primary focus is on empowering and preparing individuals to find career pathways that pay livable wages. Events like these provide a strong platform for potential candidates to connect with employers," said Sheroo Mukhtiar, CEO of SERJobs.
Additional opportunities for career advancement and details about City of Houston Housing are available at https://houstontx.gov/housing. Further information about SERJobs is available at www.serjobs.org.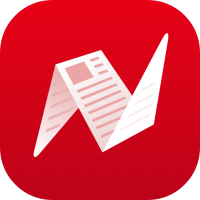 This is original content from NewsBreak's Creator Program. Join today to publish and share your own content.