HOUSTON, TX — The University of St. Thomas and the Baylor St. Luke's Medical Center have partnered to offer UST's senior BSN nursing students crucial critical care clinical skills through the hospital's Elite ICU Transition Program.
Dean of UST's Carol & Odis Peavy School of Nursing, Dr. Poldi Tschirch, said, "We are delighted with the academic-practice partnership we have created with the Elite ICU Transition Program. Our common goal is to support acquisition of nursing knowledge and skills for our senior students to prepare them effectively for the transition to professional practice in critical care nursing. Our two organizations share a commitment to the Catholic nursing legacy and a holistic nursing philosophy."
She also added, "Dr. Veronica Martin Posley, division senior vice president and chief nurse executive for CHI Texas Division, is a transformational clinical leader and we at the Peavy School of Nursing hope that this is the first of many innovative projects that we will pursue together."
The clinical experience and advantages of the hospital's Elite ICU Transition Program include:
The chance to become part of the Baylor St. Luke's team
Preferred consideration for Baylor St. Luke's Graduate Nurse Residency Program
Knowledgeable preceptors, additionally called mentors, in a unit dedicated to clinical education
Coaching and orientation, including state of the art simulation to accommodate students' schedules
Clinical confidence obtained through experience with hands-on skills
Baylor St. Luke's Medical Center became the first hospital in Texas to obtain the designation of Magnetâ hospital for Nursing Excellence by the American Nurses Credentialing Center.
Dr. Martin Posley and the Baylor St. Luke's nurses are passing on a longstanding tradition of organizational excellence in the delivery of nursing care. PSON students will benefit by working with those excellent mentors and role models.
To apply, click on the following link: https://www.surveymonkey.com/r/NV96FHY
The application for PSON senior nursing students will close on July 9.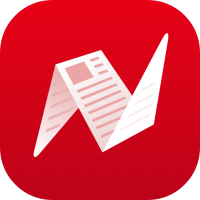 This is original content from NewsBreak's Creator Program. Join today to publish and share your own content.