HOUSTON, TX — Metro Houston has experienced the third-largest increase in population growth in the U.S. for the year ended on June 30, 2020, according to data from the Census Bureau.
The Houston-The Woodlands-Sugar Land metropolitan statistical area had and increased more than 91,000 residents during the 12-month period. That happens to be the biggest numerical increase behind the Dallas-Fort Worth (119,748) and Phoenix (106,008) metro areas. The new figures put the total population to be over 7.1 million residents, with an estimated in the following year to reach 7.2 million.
Domestic migration or new residents moving elsewhere in the U.S. received a positive number in 2020 and marginally positive in 2019, following two years of losses in 2017 and 2018 due to the weak economy and Hurricane Harvey.
Nearly 20,000 individuals residing in the U.S. moved to the Houston area last year, following about 6,000 in the previous year. Houston has also seen significant growth in international migrations during the last five years. More than 175,000 residents have moved to Houston from abroad since 2016, including 24,587 last year.
Another factor contributing to the population growth is the natural one — birth and death in the area. Births minus deaths totaled just over 46,700 in the most recent period and the lowest in the last decade. The slightly lower birth rate and higher death rate in 2020 can be tied to the COVID-19 pandemic.
To sum up, about 122 people per day moved here to Houston, and 128 people were added naturally to the population. The Houston metro area has added 250 daily in the most recent period.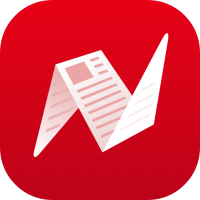 This is original content from NewsBreak's Creator Program. Join today to publish and share your own content.