HOUSTON, TX — Six research collaborations between faculty from Rice University and institutions of Texas Medical Center have received seed grants through programs facilitated by Rice's Educational and Research Initiatives for Collaborative Health or ENRICH.
The grants include the third round of awards from ENRICH and Baylor College of Medicine's Michael E. DeBakey Department of Surgery and inaugural grants from the Rice Provost's TMC Collaborator Fund.
ENRICH was established in 2016. It advises the provost on TMC collaborations, engages faculty in starting and strengthening those collaborations, and helps remove barriers to them.
In 2020, over 21 percent of Rice faculty were engaged in active collaborations with TMC research partners, and one-third of projects funded by Rice's COVID-19 Research Fund included TMC collaborators.
The Provost's TMC Collaborator Fund awarded $60,000 in grants to:
Jason Hafner '98, professor of physics and astronomy at Rice, and Carly Filgueira '09, assistant professor of nanomedicine and cardiovascular surgery at Houston Methodist Research Institute.
Lan Li, assistant professor of history at Rice; Ricardo Ernesto Nuila, associate professor of medicine, medical ethics, and health policy at Baylor College of Medicine; and Fady Joudah, a poet, literary translator, and physician at Baylor St. Luke's Medical Center.
Oleg Igoshin, professor of bioengineering at Rice, and Anna Konovalova, assistant professor of microbiology and molecular genetics at the University of Texas Health Science Center at Houston's McGovern Medical School.
Rice ENRICH and Baylor's Interdisciplinary Surgical Technology and Innovation Center (INSTINCT) awarded $60,000 in grants to:
Pulickel Ajayan, the Benjamin M. and Mary Greenwood Anderson Professor in Engineering and chair of Rice's Department of Materials Science and Nanoengineering, and Crystal Shin, assistant professor of surgery at Baylor.
Meng Li, Noah Harding Assistant Professor in Statistics at Rice, and Gabriel Loor, associate professor of surgery at Baylor.
Vaibhav Unhelkar, assistant professor of computer science at Rice, and James Suliburk, associate professor of surgery at Baylor.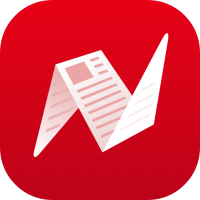 This is original content from NewsBreak's Creator Program. Join today to publish and share your own content.