CORPUS CHRISTI, TX — A federal jury found a Cuban woman guilty of assaulting two Border Patrol agents at the Javier Vega Checkpoint.
Following a one-day trial, the jury deliberated for around 25 minutes before convicting Yaniuska Ordaz-Echevarria, 31.
The jury was told that Ordaz-Echevarria arrived at the checkpoint in Sarita shortly before midnight on January 31 as a passenger on a commercial bus.
Law enforcement took her away to inquire about her citizenship status. Ordaz-Echevarria lacked identification and other paperwork proving her legal status in the United States. She was then brought into the checkpoint building for further processing by authorities.
Ordaz-Echevarria became enraged with authorities while inside, refusing to answer their questions. She swung her fists wildly when police officers sought to accompany her into a holding cell. Multiple agents attempted to restrain her, during which time she continued to kick and hit them.
Two agents who were hurt at the checkpoint testified about the incident. The jury also saw evidence detailing their injuries, as well as a video portraying Ordaz-aggressive Echevarria's behavior.
The defense attempted to persuade the jury that her acts were unintentional and that she was upset over the possibility of being deported for the fourth time. They were not persuaded, and Ordaz-Echevarria was declared guilty as charged.
The trial was presided over by U.S. District Judge David Morales, who set the sentencing date for September 28. Ordaz-Echevarria faces up to eight years in prison and a $250,000 fine.
She will continue to be detained while awaiting the outcome of the hearing.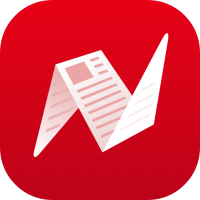 This is original content from NewsBreak's Creator Program. Join today to publish and share your own content.