HOUSTON, TX — In August 1975, Robert Jones, who had been employed at NASA as a missions planning and operations officer in the Public Affairs Office, was awarded a one-year visiting professorship position at the University of Houston's main campus.
Back then, he didn't even know there was a Clear Lake campus — let alone he would spend the next 45 years teaching there.
When Jones received a NASA-funded doctoral fellowship at Oklahoma State University, he had been working at NASA for four years.
Soon after, NASA asked Jones to design a joint teacher-education program with UH-Clear Lake. Jones said he started meeting with UHCL and NASA JSC representatives in the Bayou Building, which was only beginning to be functional.
"I accepted the job offer from UHCL's first president, Alfred R. Neumann. I also developed a close relationship with the leadership at NASA JSC, who told me to start the Aerospace Institute, which was to be the only course open to both UHCL and UH students," said Jones, who is now a professor of Educational Foundations.
The Aerospace Institute Program pioneered a graduate education course that was held at the Johnson Space Center. Fifty teachers could enroll and attend briefings, presentations, field experiences in labs, and site visits to JSC and to Ellington Air Force Base — the first time a group of educators was allowed to meet at JSC for an extended period of time.
Originally, Aerospace Institute was held in June 1976 and marked the beginning of a unique 20-year relationship between the university system and NASA-JSC.
"Over 100 people signed up for this course right away," he said. "The UHCL campus wasn't entirely complete yet, so we took 50 students from UH main campus and had a successful institute that year."
Jones stated that the institute became an invaluable recruitment device for UHCL. He taught math and science education courses throughout the school year, as well as special leadership courses.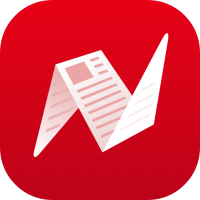 This is original content from NewsBreak's Creator Program. Join today to publish and share your own content.