HOUSTON, TX — An expert from Texas A&M AgriLife shares his thought on what you can do to beat the heat as the outdoor increases this summer.
A possible threat of exhaustion or heatstroke is lurking behind the constantly high temperature of the summer. "Now that we're getting into summertime temperatures, and people are looking to stay active outdoors, there are a few basic signs and tips to help be aware of the risks for heat-related illness or hyperthermia," said Mark Faries, a state health specialist in the agency's Family and Community Health Unit from A&M AgriLife. "Awareness is important with exposure to a higher heat index or heatwaves, especially for those who might be at higher risk of heat illness."
Faries said those who are 65 years of age older, infants, children up to 5 years old, and those with comorbidity might be at higher risk of heat stress. "However, anyone can succumb to heat with outdoor activity, with added concerns with drinking alcohol, low hydration, and even with some medications," he added.
Different levels of heat-induced illness may happen, and Faries said it is important to recognize the signs and how it progresses. "It's easy for heat stress to sneak up on us when we are engaged in outdoor activities, so learning ways to 'beat the heat' and protect ourselves from the sun are also important for staying healthy during the summer," he said.
The human body heats up easier during physical activity, but it has ways to cool down naturally. However, in cases of extreme heat-induced illness, it all starts when the body heats up faster than its attempt to cool down through sweat evaporation.
"In such instances, heat illness can lead to death," Faries said. "But since heat illness is progressive, with awareness of the types, symptoms, and treatments for initial degrees of heat stress, we can catch any risk early."
These are some of the tips he added:
Drink an adequate amount of water to stay hydrated. Don't forget to keep a water bottle with you.
Plan how long you will be outdoor and follow the weather forecast recommendation. It might be best to schedule physical outdoor activities in the morning or evening.
Continue physical activity for light exercise and find a place with friendlier temperature such as under the shade or in the mall.
Stay in an air-conditioned location as much as possible.
Eat lighter foods to keeping you from feeling sluggish.
Wear sunscreen, a cap, and sunglasses as often as possible.
Learn about community cooling centers, which many cities offer as a place where residents can go to get out of the sun. Call your local health department or dial 311 to see if that service is available in your area.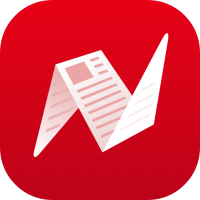 This is original content from NewsBreak's Creator Program. Join today to publish and share your own content.