HOUSTON, TX — University Professor of UH Law Zachary D. Kaufman testified before the Belgian Parliament on Tuesday, discussing the possible Yazidi genocide by the Islamic State. Kaufman discussed whether to prosecute Belgian nationals that allegedly took part in the genocide against Yazidi people by the Islamic State.
His statement would be a basis for the parliament to make decision on the 500 Islamic State supporter that reside in Belgium. Kaufman's recommendation to the Belgian Parliament is as follows: creation of a hybride tribunal in the international body, ad hoc body like the Yugoslavian Genocide and Rwandan Genocide case, or refer to the Security Council to take the genocide case to the International Criminal Court.
The recommendation stated that Germany has decided to prosecute the Islamic state supporter in their region for their crimes against the Yezidis. Following this example, the recommendation stated that Belgium should prosecute its citizen if they are proven to participate in the genocide against the Yezidi. 500 of the total 42,000 ISIS foreign supporters resides in Belgium. A total 5,000 of them were from Europe. Investigation should be done to these supporters, according to Kaufman.
Belgium has the legal rights to prosecute supporters who are Belgian citizens or if they are foreigners that resides in Belgium. To prepare for his testimony, Kaufman is aided by Micah Hawkins, his assistant researcher. Kaufman credited Hawkins for helping him with translation. Hawkins is his student in the criminal law course. He describes his experience with Professor Kaufman as an "incredible opportunity."
Hawkins finds his experience with Kaufman to be a meaningful, great opportunity. Nobel Prize winner Nadia Murad who is also a survivor of the genocide testified the next day.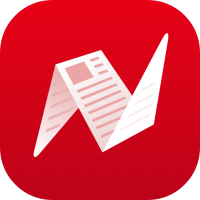 This is original content from NewsBreak's Creator Program. Join today to publish and share your own content.