HOUSTON, TX — There are many places you can visit and explore here in Houston, and it's no wonder that those who love capturing their moments through their smartphones, iconic, colorful and unique places might be attracted to stop by.
If you can't decide which places you should go, here are the top four spots to take selfies and photos in Houston to get you started.
1. McGovern Centennial Gardens
When visiting Hermann Park, you can explore many photo-worthy places, from the Japanese Gardens to the reflection pool. But McGovern Centennial Gardens might be the best spot for photographers.
You can get good shots of the gardens from above the 30-foot garden mound or even as you go up to the top. You can also take selfies with your loved ones when you discover a sculpture promenade and a rose garden.
"Beautiful gardens and maintained extremely well! This is the perfect spot to take pictures to commemorate a special event! Just make sure to apply to get a permit ahead of time with Hermann Park." - D.S. from Houston, TX on Yelp.
2. The Gerald D. Hines Waterwall
Located between office buildings in the busy Galleria area, the Gerald D. Hines Waterwall is a 64-foot U-shaped wall with water rushing down both sides.
The site, designed by Philip Johnson and John Burgee, is one of the most photographed sites in Houston. The wall can be a dramatic backdrop for your picture.
"Great place to check out if you're in the Galleria area. The waterwall has constant streaming waterfalls in a fountain. Wonderful place to take Instagram photos, though sometimes can be very crowded so take your shot when you have the chance!" - Bijou N. from Houston, TX on Yelp.
Graffiti artist Mario E. Figueroa, Jr. or known as GONZO247, created this popular mural. If you visit downtown, this mural is a must to capture your moments. Showing the Houston skyline amidst a colorful background, the mural was unveiled in 2013.
If you want to come here, make sure you know the location first. This mural is located on the corner of Preston and Travis, across from Market Square at the Treebeards restaurant.
"This mural is colorful and definitely is a nice representation of the art scene in Houston. If you are looking for a mural to take a photo of/ with, then consider coming here." - Vic C. from Duarte, CA on Yelp.
4. Smither Park
Located in South Houston, Smither Park is filled with fun and colorful mosaic arts. But it is the Lindley Fish Amphitheater, one of the whimsical structures of the park, that will monopolize the attention of your lens. Nashville artist Matt Gifford created this structure using scraps of metal, street signs, and a giant disco ball.
"Love this park! It's so unique and well put together. Awesome for photoshoots and park dates. It's a nice place to stop and hangout or have a picnic. It's usually not crowded and you can have it to yourself during the week. Very underrated spot in Houston!" - Caylan J. from Houston, TX on Yelp.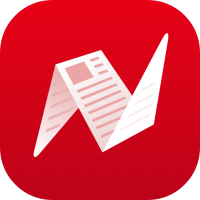 This is original content from NewsBreak's Creator Program. Join today to publish and share your own content.