t
We all know travel can be expensive and not everyone has the luxury of spending a lot of money on a travel experience. This is why I'm sharing some ideas to keep your travel expenses low.
If your goal is to see the world without all the fancy stuff, these ideas should help you.
For accommodation
Balling on a budget and want to keep your accommodation cost low?
1.) Use couchsurfing.com. You can sign up and stay in a local's home for free.
2.) Consider shared accommodation. You can rent a private room on Airbnb or share a space with other travelers. Hostels are an option for you.
For activities and tours
3.) Consider signing up to free tours. Check out freetour.com for many free tours around the world.
4.) Do it yourself tours. Instead of paying for tours with a guides tour guide, if you are tight on budget, you can opt to do it yourself.
For travel booking
5.) Book flight and accommodation together. Sometimes, you can get a better deal when you book a package. This is called bundle and save. Websites like Expedia and Priceline have this feature.
6.) If you're a student on a budget, many websites like studentuniverse.com offer discounts on hotels, flights and tours. Check it out.
7.) Consider traveling off-season.Flights and accommodation are typically cheaper then. How do you know when it is off-season? Check out besttimetogo.com and don't go on those dates.
8.) Try booking your trip on a weekday. Research says Tuesdays are the best days to book a trip. Don't book on the weekend when everyone else has time to book, hence increasing the price due to higher demand.
For flight booking
9.) Be ready for flight deals. Sign up to your favorite airlines' mailing list so you get notified on seat deals. You can also sign up to places like scottscheapflights.com and secretflying.com to get some crazy flight deals.
10.) Book in advance. Waiting last minute can mean you'll need to pay more for a seat. So lock in your trip as soon as you can. Websites like hopper.com tell you the best time to book.
Destination- specific tips
11.) Choose your destination wisely
Some destinations are more expensive than others. Countries like Thailand, Indonesia are relatively cheaper than Greece or The Maldives. You can go where your money stretches farther.
12.) Avoid tourist traps. Popular tourist attractions in big cities are typically more expensive. If on a budget, you can go outside the tourist areas and off-the-beaten tracks.
13.) Fly into the cheaper city
Sometimes, you will save costs by flying into the cheaper city or airport. For example, it can be cheaper traveling to Athens, Greece than straight to Santorini, Greece.
14.) Taking public transportation VS renting a car in a new country can be a little cheaper. You can save on cost of the rental and gas.
Travel style
15.) Pack light
For some airlines, you may have to pay for checked bags and that can drive up your travel cost so be sure to pack light and travel with only a piece of carry-on luggage.
16.) Travel on a weekday. Similar to booking your trip on a weekday, traveling between Tuesday and Thursday when fewer people are traveling, is typically cheaper.
Who says you have to be super rich to travel the world. With these budget travel ideas, you can be well on the way to a new destination when it is safe to do so, without breaking the bank.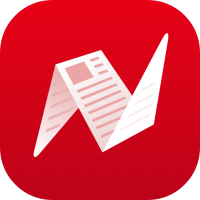 This is original content from NewsBreak's Creator Program. Join today to publish and share your own content.