Photo by Lenoir Restaurant
If there's one thing about Austin, you can find some of the best eats there. There is no shortage of beautiful restaurants that are trendy but also offer a great tasting menu. If you're looking to eat your way through Austin this summer, then here's a list of 10 patios you just should be visiting.
1.) Tillery Kitchen and Bar
This place offers a classic American menu - from house cut fries to chicken skewers and its signature Tillery Burger. Not only is there great tasting food, it is also located just below the Longhorn Dam so you can overlook the Colorado River. Want lunch with a view? Want to hang out by the river? Then this place is perfect for you, alongside your family and friends. You will be surrounded by natural beauty every season of the year and can enjoy the serenity of this place.
Check out the menu. You can book a reservation here.
Address: 3201 East Cesar Chavez, Austin, Texas
2.) Perla's
If you're looking for an extremely laidback place for brunch or lunch, then head over to Perla's. It is a seafood restaurant you must try in Austin. The staff, food, location and service is awesome here. Make sure to book in advance as well, otherwise you could wait in line for up to an hour. They have a selection of oysters that you totally should try but if oysters are not your thing, they have a wide variety of things on their menu that you're going to love, including salads, soups, sandwiches and more.
Check out the menu here. You can make a reservation in advance here.
Address: 1400 S Congress Ave, Austin, TX
3.) Lenoir
This is probably the most romantic of the options on this list. The setting is beautiful, green and cozy and the menu is a bit of American and a bit of French cuisine. Recommend getting the oysters, rabbit wings and naan when you visit here. And if you're wondering who to come here with, the answer is a romantic partner.
Check out the menu here. You can book a reservation in advance here.
Address: 1807 S 1st St, Austin, Texas
4.) Loro
Loro is an asian restaurant located in the heart of Austin that everyone needs to go to. They do some of the best Texas barbecue, Asian style. The ambience is very rustic, really cozy and has an awesome vibe to it. You can find beer, cocktails and wine - you name it. The patio is very big with lots of space for you to hang out with friends and family. A very chilled, laidback and gorgeous space to spend the summer afternoon.
Check out the menu here.
Address: 2115 South Lamar Blvd, Austin, Texas
5.) Licha's Cantina
You know you can't go wrong with some great tasting Mexican cuisine and Licha's Cantina definitely delivers in this regard. The patio is a relax space with lots of room for a party of 6. They call this place the place for "Mexico City Soul Food". From guacamoles to ceviches and the signature calabacitas, there's so much on the menu to choose from.
You can check out the menu here and make sure to book a reservation in advance because spots go by so quickly here and totally understandable too.
Address: 1306 East 6th Street, Austin, Texas
So there you have it, your #summerbucketlist of patio reservations to make in Austin. Make sure to book in advance as many of these seats sell out. Have a great summer!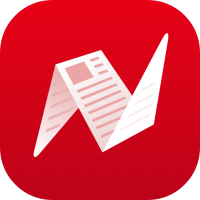 This is original content from NewsBreak's Creator Program. Join today to publish and share your own content.