Sade Lawson
Photo by The Black Project
Austin is home to some really beautiful mural art scattered around town and they are a lot better than average. Matter of fact, they are very impressive. One thing I also love is how diverse these mural arts are as I think it's such a great reflection of Austin in general.
Last year, the Black Legacy Project collaborated with Black artists to honor Black history and culture through art. These murals created are powerful and send a clear, beautiful message. If you're ever in the Austin area, definitely check them out.
1.) Seeds of Change
Last year, there were heightened awareness and conversations following the murder of George Floyd and while social injustice has always existed, the world started to pay even closer attention. As usual, many Black artists used their crafts to express their pain and grief and the Seeds of Change mural was no different. The artist behind the Seeds of Change is Ruben Esquivel and it was painted in August of 2020. Esquivel wanted to paint something that illustrated the changes in today's society and it he created a beautiful work of art.
Location:  1600 S. 1st St.
2.) Legacy
I love a mural with a message and this is the one. This mural that reads, "your potential is limitless" truly embodies the Black experience. It is a part of the Black Legacy Project and pays homage to the rich culture and history of Austin's Black community. On the left of the mural is Dorothy Nell Turner (1935-2005), one of Austin's most beloved civil-rights activists and advocate for east Austin and the Black community. On the right is young Angela Davis (1944-present), an American political activist, philosopher, academic, and author. This is an iconic mural in every sense of the word and truly stands out on Lamar Blvd.
Credit to the artists for the amazing work. Sadé Channell (@coslawson), Zuzu (@zuzubee) and NIZ (@elenizzle)
Location: 2005 S. Lamar Blvd
3.) Radical Transformation
Radical transformation is yet another powerful mural in Austin, Texas. It makes a very bold statement that calls the Black community and allies alike to keep the momentum for the Black Lives Matter movement alive, whether it is a trending topic or not. The art calls us to fight for equality and honor the movement. It also spotlights and is dedicated to Angela Davis, an African American political activist, philosopher, academic, and author.
This mural was painted by the talented NIZ and is located on 1415 S Congress Avenue. It was painted in August 2020 as part of the Black Legacy Project.The mural is approximately 9ft x 20ft.
Note: Each of these murals help to raise awareness of the campaign for Black nonprofit beneficiaries.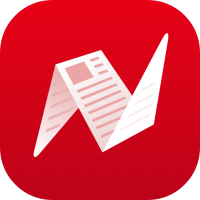 This is original content from NewsBreak's Creator Program. Join today to publish and share your own content.