Photo by Tony's Jamaican food
There's no shortage of Black-owned restaurants in Austin and if you're yet to try any out, use this as a guide to steer you in the right direction. Supporting Black-owned businesses and other marginalized communities is an excellent way to contribute to society and narrow the wealth gap.
If you live in Austin, know that there are a lot of Black-owned restaurants to try and they offer high quality service and delicious meals. Check out a round-up below but certainly not an exhaustive list.
If you're looking for the best Cajun seafood in Austin, then this is the place. Krab Kingz Seafood is owned by Andre Artis and his main objective with his restaurant is to continue researching flavors that will knock his customers' socks off. A mere glance of the restaurant's photos will have you drooling and craving some seafood platter.
Location: The restaurant is located at 1202 FM 685 - Pflugerville, TX
The food truck is permanently located at 517 E IH 35 Austin TX 78702.
Best seafood in Central Texas. - Krab Kingz Seafood
2.) Taste of Ethiopia
If you've never had food from this East African paradise, then you're missing out on a lot. However, you can fix that by ordering some takeout from here. The food is very flavorful and you can taste the soul from each plate. Think about some of the best lamb, chicken, collard greens and potatoes and you can have it with their signature injera bread which is a staple in Ethiopia. They also have vegetarian options every weekdays from 11am to 2pm. Make sure to check this place out in Austin.
Address: South Congress 3801 S Congress Ave #107, Austin, TX 78704
3.) Tony's Jamaican Food
If you've ever heard anything about Jamaican food, then you know it's the real deal and also hard to get wrong but if there's any Jamaican restaurant to try out in Austin, then it is Tony's Jamaican food. This place has some authentic comfort Jamaican food and is located in Pflugerville. Whether you're looking to try some oxtail, jerk chicken or curry goat, the flavors will capture your taste buds. Come here with your family and friends for the ultimate Jamaican experience.
Address: 2700 W. Pecan St Suite 650, Pflugerville, TX 78660
4.) Luv Fats Ice Cream
And if you're not looking to eat anything heavy but want to satisfy those sweet cravings, then head over to Luv Fats Ice Cream and your craving will certainly be satisfied. The great thing about this place is that it's not your regular ice cream shop, it has many unique flavors such as Soy sauce, cucumber sorbet, kenyan coffee, kenyan chai and so much more. Their flavors are unique to them and certainly stands out. If you're looking to try something different, then head over to this shop.
Bonus points: It is not only Black-owned, it is also woman-owned.
5.) Sams BBQ
There's no mention of Black-owned restaurants without a barbecue place making the cut. You already saw this coming, didn't you? Sams BBQ in Austin does not disappoint. It is finger-licking good! It was founded in 1957 by Sam Campbell and it has been in operation ever since then, serving the Austin population some really amazing barbecue. The menu is robust and is sure to appeal to most taste buds. Give them a visit or order takeout.
Sam's Bar-B-Que specializes in all types of meat; from traditional brisket, ribs, mutton, and chicken to side-dish options of baked beans and potato salad.
Address: 2000 E 12th Street, Austin, TX 78702
Thank you for supporting Black-owned businesses in Austin, Texas.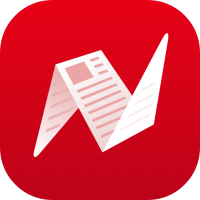 This is original content from NewsBreak's Creator Program. Join today to publish and share your own content.