Summer is upon us in Austin and that only means that it's time to be outside enjoying a good meal and a view to top it up. If you're into that patio lifestyle, then Austin will not disappoint. If you love your patio with a view of the water, there are some really awesome waterfront restaurants to go to in Austin. They make for the perfect day out with friends or even a date. To get you started, here are five waterfront restaurants in Austin you just have to visit.
1.) Shack 512
Enjoy a relaxing day out at this lakeside restaurant which is accessible by car or by foot. It is located on the Volente side of Lake Travis and this place has one of the most beautiful sunsets you'll ever see. The menu is goodv(it offers American Southern cuisine), the decor and ambience is fantastic, it totally ticks off all the right boxes. No better place to enjoy the panoramic views of Lake Travis than this.
Address: 8714 Lime Creek Rd, Volente
Happy hour: Mon-Thur 4 pm – 6 pm Fri 2 pm – 6 pm
2.) The County Line on The Lake
This is probably one of the most beautiful waterfront restaurants in Austin. If you love barbeque, you'll love this place. It's been a favorite for more than forty years and really is perfect for a large group gathering. It's a very chill place with a great vibe and if you ever visit, you should try the German-style sausage and perhaps the brisket. It is the perfect place for a fun dinner out with family and friends.
Address: 6516, 5204 Ranch Rd 2222, Austin, TX 78731
3.) Ski Shores Cafe
Ski shores has been year for so long, it can totally be considered an OG in the Austin restaurant game. It started off in 1954 and stays true to its Austin tradition - very old school and very very Texas. If you're looking for something traditional, then this is it. It was revamped and reopened in April of 2010 with a new commercial kitchen and refreshed menu. You can also listen to live music here for a full authentic Austin experience.
Address: 2905 Pearce Rd, Austin
4.) Hula Hut
This list will be incomplete without mentioning the amazing Hula Hut. If you want to feel like you're on a Caribbean vacation, then come to this place. Hula Hut also serves some of the best Mexican food you'll eat in Austin and the menu is very Polynesian. It's the perfect place to experience something unique and different in Austin.
Address: 3825 Lake Austin Blvd, Austin, TX 78703
5.) Oasis Texas Brewing Company
If you've ever imagined having a pint of beer with a view, then imagine no more because you can do it at the Oasis Texas Brewing Company. This place is a craft brewery and boasts a really stunning view. You can have a glass of craft beer and eat some rye brisket sandwich while at it. An all-round satisfying place to be in and spend your summer afternoon with friends.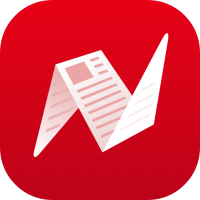 This is original content from NewsBreak's Creator Program. Join today to publish and share your own content.