Congratulations, you're getting married to the love of your life and you can't wait until your big day but first, you want to celebrate your last days as a single pringle with some of your best girlfriends. A bachelorette party is now in the works and you want to have the most amazing time together. Whether you live in Austin or you plan to travel to Austin to celebrate, here's a weekend itinerary and plan to incorporate for a bachelorette party you won't stop thinking about.
Friday afternoon: Check into the Kasa Austin Lady Bird apartment hotel
You want to not only start early on Friday but also start off on the right note. Where you stay matters on your getaway and you want to make sure you and your girls arrive in style. Austin has some really amazing hotels to choose from and you can also choose airbnb depending on your group size. A great place you can stay at is the Kasa Austin Lady Bird Apartments. This place has lots of room options to cater to your needs. From one bedroom apartments to studios, you can truly find something that works. It is also located centrally so you can easily get to the places, bars and shops that you need. Check out their website.
Friday evening: Get dressed and hit the bar
You're here to have fun, aren't you? Today isn't exactly the day to sleep in but to hit the town with your girlfriends and kick off the celebrations. Get dressed, wear a nice lipstick and get going to a bar. There are many bars to choose from in Downtown Austin, from The Midnight Cowboy to Maggie Maes and Handlebar. I recommend going to not one but if possible, all three of them. Basically do a bar hop and spend sometime in these places getting shots, dancing, having good conversations and just living life.
Saturday morning: Chill by the pool
Chances are, you and your girls had the best night of your lives last night and if you're not feeling some sort of hangover, you're probably just tired. What better way to spend the morning than by chilling at the pool at your hotel? First grab some breakfast, maybe painkillers for the headache and then grab your bathing suits for a cool off by the pool.
Saturday afternoon: Take pole dancing classes at Inner Diva Studios
Tell me a better bachelorette activity than pole dancing. I'll wait. After cooling off at the pool and spending your morning lazing around, get dressed and head to Inner Diva Studios located on 10401 Anderson Mill Rd #104, Austin, for a fun class with your girls. It is the largest pole studio in all of Austin and is perfect for bachelorette parties like yours. It is about $35 per person for a minimum of 3 people. You can do a one-hour private class and more. Check out their website for more details.
Saturday evening: Fancy restaurant with the girls
It's time to bring out your fanciest dresses and head to a fancy restaurant for dinner in Austin. You can head over to places like Lenoir, Red Ash, Jeffreys or even The Carillon for dinner and this is the perfect way to spend your Saturday evening. Don't forget to take a lot of photos.
The Carillon
Photo by Visit Austin
Sunday morning: Eat the best tacos in Austin
For your last day in your bachelorette weekend, head on over to Torchy's Tacos for some of the best tacos in Austin. It is definitely worth the hype and you can find a few in the city to choose from. There's truly no tacos in Austin quite like it. Check out their website here.
Sunday afternoon: Say your goodbyes
Even good things must come to an end. After an amazing weekend, it's time to all say goodbye and check out of the hotel but you'll be doing so with a lot of fond memories of the past weekend. Now that the bachelorette is over, you can now put all eyes on your upcoming wedding. Congratulations again to you.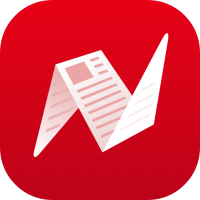 This is original content from NewsBreak's Creator Program. Join today to publish and share your own content.