Photo by Kim Ellis on Unsplash
If you're a wine lover in Austin, Texas, you're in luck! There's a wine shuttle service called 290 Wine Shuttle that drives you and whoever you're with around while you sip wine and have a good time.
Located only an hour outside of Austin, 290 Wine Shuttle offers a wide selection of wineries for those who don't mind spending hours of their day hopping from one winery to the next. This certainly sounds like the perfect activity for wine lovers.
About 290 Wine Shuttle
It is a wine shuttle company located in Fredericksburg, Texas (an hour away from Austin). Its wine shuttle services let you enjoy the best wineries in Fredericksburg. Their goal is to provide excellent, affordable shuttle services from Fredericksburg to wineries along the 290 Wine Trail. "Please understand that we are NOT a party bus or your "designated driver.", they said.
How it works
The full air-conditioned vans and buses take you from the Inn on Barons Creek in Fredericksburg and moves you on over to the best wineries along highway 290 East so you can truly kick back and enjoy the ride and let the experts do the magic for you.
The shuttle moves and picks up customers every 10 minutes and they make the process of visiting the best wineries in Texas easy and convenient. You can book the shuttle for yourself alone or if you have a special occasion and want to invite a host of friends with you on a special treat, all you have to do is call 290 Wine Shuttle ahead of time to make those arrangements.
Meet the shuttle at the Inn on Barons Creek, located at 308 S. Washington Street - 290 Wine Shuttle
Shuttle service starting July 9
The shuttle will run on Friday 11:00am to 5:00pm and Saturday 10:00am to 6:00pm. They do pickups every 10 minutes.
Cost and booking details for the 290 Wine Shuttle
Booking a spot on the 290 Wine Shuttle is very straightforward and you can do so online by buying a shuttle pass. Click here to book. It also costs only $39.99 per person and you'll be visiting as many as 16 wineries.
Wineries to be visited
Route is listed in order of drop off.
This is one of the best ways to spend your day and they also offer private tours for groups so whether you want a unique bachelorete party or just want a day out with your friends, this is a good option for you. Just make sure to catch it at the right time and not drink and drive.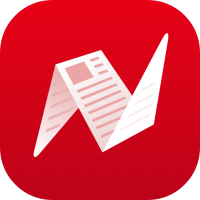 This is original content from NewsBreak's Creator Program. Join today to publish and share your own content.