Charlotte, North Carolina is a beautiful place to live in, with lots of activities to keep everyone occupied but every once in a while, it can be beneficial to do something new or go somewhere else and break free from a routine. In a time as this when travel is few and far between, it may be impossible to get on a plane and go somewhere nice but who's to say you can't have a good time without going too far away from home?
Enter this Treehouse getaway located in Concord. This dreamy location is perfect for those who want to get away from the hustle and bustle of Charlotte life and get a quiet retreat alone or with loved ones.
A luxury glamping experience in Concord - only thirty minutes away from Charlotte
If you've been craving a glamping experience, then this is it. The beautiful Airbnb is conveniently located in Concord, only a thirty minute drive from Charlotte. It has a luxury feel to it and is perfect for couples or individuals looking to get out of town. The property is surrounded by pines and on a 40-acre farm estate. You'll be in the woods, away from the crowds and enjoying some serenity. Who doesn't want that?
The property features
The treehouse is a one-room space that has a Queen bed, a small table, a private deck for coffee mornings and a propane grill and outdoor table with chairs for hanging out outside and perhaps catching the sunset. As mentioned, it is a one-room space so this is perfect for an individual or a couple.
In the space, you'll also find air conditioning and heat so you can regulate the temperature to suit your specific needs - there's also bath and swim towels, robes, blankets, a mini fridge and a coffee bar with a Keurig coffee machine. There's a selection of eco-friendly utensils for your meals. In a nutshell, this truly is a home away from home.

What about a bathroom?
Well, this is a one-room space so there's no bathroom in the space but not to worry, within a short walking distance are two eco bathrooms - one for men and one for women. In the main Eco Bathroom, you will find a rainforest shower with organic shampoo, conditioner and bodywash. Oh, there is also unlimited hot water for your stay. This entire setup is very well suited for the environmentally conscious individuals.
Say hi to some friendly animals
Okay it is to be expected that you'll come across some animals - you're on a farm afterall. The host of this airbnb notes that they are friendly animals.
We have a few friendly animals on the farm- some are free-range, such as our chickens, cats and our sweet farm dog Daisy! She loves to greet our guests and you'll see her throughout the day. - Lori, Airbnb host

Know before you book
The maximum occupancy of this place is two people
Pets are not allowed in the rental space but they are allowed on a case-by-case basis at the Barn Loft. If you're driving in from Charlotte, it's safe to say that you can leave your pets at home.
Professional photoshoots are not allowed. If you want to use the space for a photoshoot, you'll have to contact the host.
Cost of this property
The price per night of this property is around $125. It is located in Concord, North Carolina. Upon booking, you'll get access to the map and exact address of this place. This place has a rating of over 4.9 out of 5, a brilliant rating overall and positive reviews.
You can book the Airbnb here and make sure to plan in advance as it really does sell out quickly.
Follow me to see more articles like this.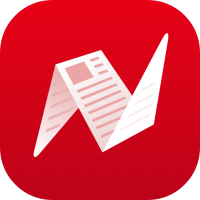 ...