Photo by The Creative Exchange on Unsplash
It's 2021 and I dare say the criteria for selecting the right life partner has changed. The days when you chose based on butterflies in the tummy, love, and all of that mushy stuff, are now long gone. Now, choosing strategically, matters! A year like 2020 and 2021 and beyond, demands a partner who can give you the best outcome and not only you, your children, and their children. This is no longer a decision to take for granted.
Choose a partner who is smart
The days when you chose someone who you were only attracted to, are long gone. You need a partner who is smart enough to do certain things with you and make informed life decisions. Is it okay to buy the bitcoin? What about this new stock on the block? How can we build more wealth for our household? Increase our pension plan? Afford a vacation? The possibilities are endless. This is not a burden to carry by only one person. After all, two good heads are better than one. Choose someone who is smart enough to add value to your current situation and become recession-proof.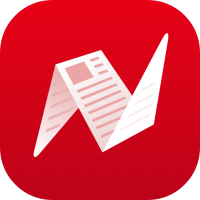 Choose someone who shares the same political views as you
The days when politics was solely reserved for politicians are long gone. Politics is now everyone's business because you'll slowly come to the realization that it affects everyone from the top to the bottom. It makes sense to choose someone who aligns with your political views to avoid conflict and resentment in the future. You should be concerned and inquire about what they think about certain things and people. Are they liberal? Conservative? These things are important.
Choose someone who has a good sense of humor
Now more than ever, you need someone who can make you laugh. From the global pandemic to political unrest to lockdowns to racial injustice, there's just so much in the world that can make you sad. You need someone with who you can have fun and who can make you laugh. You do not have to be a Chris Rock but you do need to know how to have a good time and find the humor and silver lining in everything.
Choose someone who knows how to handle the finances
Some people are better with money than others, but that doesn't mean you should be with someone who knows nothing about building money or even keeping it. These days, jobs are unstable, layoffs happen and life happens. It's important to be with someone who can ride the waves of the finances and help grow it for the rainy day. Don't be too carried away by the attraction that you fail to remember one of the most important aspects of life: finances. Finances are one of the main reasons couples get a divorce, why not sort it out and ensure you are both on the same page?
Choose someone who gets you
This just might be one of the most underrated features. Being with someone who gets you and understands you is so crucial. Gone are the days when you wanted to solve a puzzle and play hard to get. Now, you want someone who gets you seamlessly as the world already has its many stressors. Someone who gets you will save you a lot of stress and complication down the line.
Choose someone you actually like
Love is nice and all but can you stand this person? Do you actually like them? Do you enjoy being in their company? Remember, the future will most likely consist of quarantines and remote work and lockdowns. How much of this person can you really stand? Choose well.
Conclusion
Choosing a life partner is never easy but with these points in mind, we can strive to choose the person who isn't just fit for the now, but for the future. Make sure you choose with your heart but lead with your head. All the best.