art
Image by Thanks for your Like • donations welcome from Pixabay
Lisa Black of Laguna Beach, California, reported that art-opening parties were returning to Laguna Beach. These parties were both indoors and mask free, which may or may not be a good idea. Lisa's original article may be found here, and it includes beautiful pictures of the Laguna Art Museum and the pieces on display. Highlights of the article may be found below.
On Saturday, June 26th, Laguna Art Museum threw an in-person reception for its members, the first in a very long time. Presiding over the bash was the 100-year-old institution's brand-new executive director, Julie Pervin Lee, who has only been on the job for 7 weeks.
It was a sparkling debut.
The reception honored all the museum's summer exhibitions; in particular, Matthew Rolston's "Art People: The Pageant Portraits," which officially opened the next day.
The party also feted the idea of gathering indoors at all.
In her remarks, Perlin Lee joked it was a true party, affirmed by the sound of breaking wine glasses. She expressed appreciation for museum staff and acknowledged the presence of her predecessor, Dr. Malcolm Warner, who curated "Art People" and edited the accompanying catalogue before his retirement.
Then Perlin Lee concluded her welcome by stating that the night belonged to Matthew Rolston.
And it did.
The portraitist spoke of the human imagination, and his quest to capture it in photographing the Pageant of the Masters volunteers in full makeup. He admitted enthusiastically to being a Pageant fanatic, since it has sparked his imagination since childhood and never stops fueling his art.
Art mavens experienced another out-of-body experience downstairs. The Brief and Segerstrom galleries on the museum's lower level have undergone quite the transformation. It felt like stepping down into a warm, utterly welcoming subterranean temple.
The wall color is an ideal shade to show off the deep hues of Rolston's portraits. And it does wonders for smartphone photography.
A video-viewing room and the longest display case Patch has ever seen were custom built. The vitrine holds the show's entire catalogue—but only one side. Its accordion-style format folds out to include Rolston's images, the original artwork re-created by the Pageant of the Masters, and essays.
Perlin Lee grinned throughout the event, at-ease and joyful. Her CV reveals she's absolutely ready to lead the museum—from exhibitions to education and research to fund-raising and acquisitions—on its mission into a second century.
Patch will be back later in the summer for a closer look at all the other summer exhibitions: selections from the permanent collection, "Wayne Thiebaud Clowns" and "Hymns to the Silence."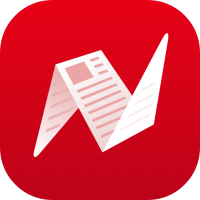 This is original content from NewsBreak's Creator Program. Join today to publish and share your own content.