Las Vegas
Image by David Mark from Pixabay
Ashley Casper at Las Vegas Fox 5 was the first to report on the shooting at the first ever live musical event at the newly constructed Allegiant Stadium. The entirety of her article can be found here, but the highlights of the reported event are included below.
A Las Vegas Metropolitan Police officer was injured in a shooting early Sunday morning. About 1:33 a.m. on June 4 west of the Las Vegas Strip at Allegiant Stadium. The authorities responded to a shooting while working the venue's first live music event, the Illenium concert. The result was that a single suspect was taken into custody.
The official media release is as follows: "LVMPD officers were working a special event in the 3300 block of Al Davis Way when they responded to a disturbance incident involving a male," police said in a media release. "During this time, a struggle ensued and the suspect was able to gain access to an officer's weapon."
According to police, he fired a shot, hitting the officer. The officer was transported to University Medical Center Trauma with non-life threatening injuries. Another officer was also treated for undisclosed minor injuries. The suspect was also taken to UMC for an evaluation into "his erratic behavior," police said.
Additional information will be made available in 72 hours, police said. They are still assessing the situation. Allegiant Stadium is newly constructed and is most known for being home to the transferred team: the Raiders. The Raiders have not yet played a football game in this stadium, but as soon as the season begins, games will be the norm.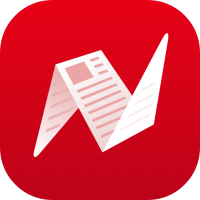 This is original content from NewsBreak's Creator Program. Join today to publish and share your own content.