If you have never been to Cleveland, you might not know much about this city outside of its extensive culture of arts and music. There is a reason behind its fame in this area—this city shows off the most concentrated square mile of arts and culture in the country. Cleveland's prized Rock and Roll Hall of fame holds the world's largest collection of musical instruments, album covers, and various rock and roll artifacts.
But what fewer people know is that this city showcases a large number of sports arenas and recreation centers as well. Almost all of its sports arenas reside in downtown Cleveland. You can grab some snacks and drinks and enjoy a good day outdoors. But if you want to do more than watching, you can visit these great recreation centers in Cleveland.
Cleveland State University Campus Recreation Center
Don't mistake CSU Campus Recreation Center for merely a basic gym! This place offers a comprehensive collection of programs and services. You can go for adventurous outdoor activities that include hiking, rock climbing, and whitewater rafting trips. A 50-meter competition pool and 25-yard instructional pool are available for swimming classes and recreational swimming. There are also various sports and sports clubs that you can join. Other than that, there are many fitness and wellness programs where you work on your mental and physical health.
The best thing about CSU Campus Recreation Center is that it is highly inclusive. You do not need to have any skill or prior experience to join any of their programs.
Cleveland Clinic Gemini Recreation Center 
Located in Fairview Park, Cleveland Clinic Gemini Recreation Center is a top-class and economical gym. It offers excellent facilities such as a fitness center, basketball courts, an indoor swimming pool, a sauna, and a water playground for kids. You will always find it neat and clean, and there is enough equipment to serve a big crowd.
North Olmstead Recreation Center
North Olmstead Recreation Center is an affordable, family-friendly recreation center that provides both indoor and outdoor facilities. There are many athletic fields and courts available for which you can make reservations beforehand. One of its best attractions is the spacious ice rink. The swimming pool is also a popular choice. Aside from these, you can play tennis or join the super-fun gymnastics classes. Overall, this recreation center is sure to become your favorite place right after the first visit!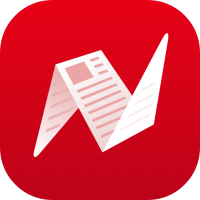 This is original content from NewsBreak's Creator Program. Join today to publish and share your own content.