If you are a beach person, beaches are always fun, no matter where they are. But some beaches, like the Santa Monica State Beach, stand out in splendor and—if you are someone looking to have raging fun—amusement. This beach is at the head of the state's tourist attractions because it falls within the California State Park.
You will find this fun-packed place west of Downtown Los Angeles. You must have heard or read about the famous southern Californian beaches—Santa Monica Beach is an iconic example. With the soft sunlight hitting in all the right spots and the calming lull of waves, you can have a perfect day of leisure here.  
However, if you are looking for a bit more adventure, here are the things you can go after at Santa Monica State Beach.
Bike/Bicycle Tours 
Riding a bike in a place with stunning views always sounds like the perfect idea! For that reason, there are many different options for bike and bicycle tours in Santa Monica State Beach. You can opt for group tours or individual ones and ride along the magnificent coast and the dreamlike waves.
One of the many biking paths at Santa Monica State Beach is The Marvin Braude Beach Trail—also known as The Strand. It is a 22 mile long paved trail that runs from Santa Monica to Torrance County Beach.
Exploring Santa Monica Attractions 
You will find some interesting places once you step onto Santa Monica State Beach. So get up and set out to explore the horizon!
The first one is the Santa Monica Pier. It is a double-jointed amusement pier at the foot of Colorado Avenue. You will find the Pacific Park here, which is a family-oriented amusement park. Other fun things include a video arcade, shops, pubs, a trapeze school, and restaurants. The Santa Monica Pier is also a famous spot for outdoor concerts and movies.
Next, you will find the fascinating International Chess Park. Permanent chess boards are set up here for players. There is also a human chessboard for enthusiasts and spectators.
There is also the Carousel Park, which is located just east of the Santa Monica Pier. It is named after the antique carousel present at the entrance. Moreover, its location and history make it an aesthetically and culturally significant addition to the Santa Monica local landmarks.
Surfing and Paddleboarding
If you like a more watery experience, Santa Monica Beach offers authorized surfing instructors for beginners. If you are a pro, you can go ahead and own the waves!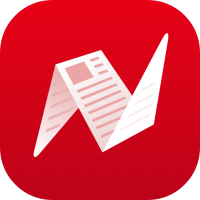 This is original content from NewsBreak's Creator Program. Join today to publish and share your own content.