Rochester, New York, is famous for many things—museums, parks, photography exhibits, festivals, shopping centers, music culture, culinary scene, and so on. Being the third most populous city in the state, it is a city of diverse culture and fascinating dynamics. To anyone who seeks to explore this beautiful city, it offers a variety of interesting places to go and fun things to do.
If you aim to explore the natural attractions of this city, you will find many great options. In this regard, here are Rochester's three most beautiful places:
Highland Park 
Do you wish to treat your eyes with nature's finest sceneries? Drop everything and get to Highland Park! Its scenic gullies, little hills, and delightful flowers spread over one hundred and fifty acres of land are perfect for sightseeing. The park was designed by Frederick Law Olmstead and remains one of the most popular attractions in Rochester.
This lush park is home to hundreds of beautiful plant species, exotic trees, and wildflowers. Some of the plant species include Japanese Maples, dwarf evergreens, mountain laurel, house chestnuts, Andromeda, magnolias, and barberries.
High Falls on the Genesee River
These falls are one of the most gorgeous natural attractions in the United States. There aren't many cities that possess such an incredible waterfall in their midst! As you view the whole scenery, it shows nature collaborating with modernization most spectacularly. You can view it from the East Bank High Falls Viewing Platform; you can explore more areas from this side. However, if you simply want to soak your eyes with the beauty of the falls, then you can hit the Genesee Brew House. Grab a warm meal or a hot coffee here and gaze out from a comfortable window seat.
Durand Eastman Park 
Nestled along Lake Ontario, Durand Eastman Park is a sight for sore eyes. Its long beach gives the impression of an ocean beach—you will be able to see actual waves and white caps glowing at you. In another part of the park, you will find beautiful valleys and curious trails, and wooded areas that will bring out the adventure in you!
Contrary to popular opinion, this park offers a lot more than sightseeing alone. Aside from hiking through the trails, you can opt for a cool swim, miniature golf, or a run into the SeabreezeAmusement Park. Moreover, there are various eateries to keep you fed and happy throughout the day.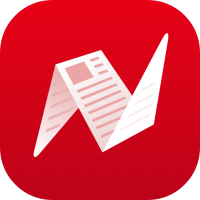 This is original content from NewsBreak's Creator Program. Join today to publish and share your own content.