Philadelphia has received a big share of awesomeness through the years, which means you will never be bored in this exciting city. While there are many things to do in Philadelphia on your first visit, it would be disappointing to miss the historic landmarks that make it the first World Heritage City in the United States. Undoubtedly, the present-day version of this city is as modern and futuristic as any. However, its historical richness shines right through! You will come across various things at many places in Philly that prove its rich heritage.
If you are on your first visit to Philadelphia, here are five places you have to go and witness with your own two eyes!
The Liberty Bell 
For those who seek freedom in their lives, the Liberty Bell holds particular significance. This formidable bell has been a symbol of freedom for freedom seekers all around the world. It was especially important to abolitionists and suffragists who sought to change the system. This great American emblem of freedom and justice was first rung to announce the Declaration of Independence. The bell's message reads: Proclaim liberty throughout all the land unto all the inhabitants thereof.
The Independence Hall and Congress Hall 
These are the places where the Declaration of Independence and the U.S. Constitution were born. You can walk through these landmarks where visionary events took place and led to the creation of this nation. You can also view the Assembly Room, which is now arranged the way it was during the Constitutional Convention in 1787.
The President's House
We have all heard about the White House. But before that, the President's House was the presidential residence. It was home to George Washington and John Adams when Philadelphia was the capital of the United States. This mansion is significant as it unfolds the history of enslaved Africans who labored here during the presidency of George Washington.
Museum of the American Revolution
If you wish to have an inside look into the nation's revolutionary period, this is the place to be. Here you will find various artifacts and art pieces that trace the evolution of this nation through the colonial era, war, and victory. You will also take a look at interesting military documents, weaponry, and centuries-old objects.
Mother Bethel and the Richard Allen Museum
Visit the mother church of the nation's first black denomination. Richard Allen was the founding pastor and the first bishop of this church. His crypt is present here that you can view, along with many artifacts from his time as pastor.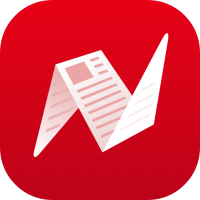 This is original content from NewsBreak's Creator Program. Join today to publish and share your own content.