cookies
Image by cocoparisienne from Pixabay
Sacramento is a blend of different cultures. With such diversity, this city offers the joy of shared experiences in the best of ways. And the food is doubtlessly one of the best things to come out of it. There is no surprise that the people of Sacramento are very foodie. This means that you will find mouthwatering food to munch on at every corner of this city!   
Here is a list of foods you must try in Sacramento:
Carrot Cake Cookies by Magpie Café 
Imagine a traditional carrot cake but inside out. That is the simple yet ingenious mechanism behind the delicious carrot cake cookies. This café is known for its meticulously cooked foods and unique flavors. These cookies take a buttery carrot and oatmeal combo and infuse the mouthwatering frosting between the layers. Once you have tasted it, you will want to go back for seconds!
Tan Tan Men by Shoki Ramen House
Shoki Ramen House's signature dish is one to die for! This dreamy Studio Ghibli-like dish is made of broth with Japanese spices. Add to it luscious shitake mushrooms and vegetable stock. You can also top your dish with poached eggs, proteins, vegetables, minced beef, and chilies. Overall, it is a bowl straight from heaven!
Kobe Cream Buns by Mahoroba Bakery 
Here is a dessert that will make you forget all your problems for a while! These glazed buns filled to the rim with creamy vanilla custard will transport you to a happy place.
Brandy-Fried Chicken by Firestone 
This boneless fried chicken in Sacramento has a fan base of its own. As the name artfully reveals, this chicken has brandy in the marinade. This recipe is a creation of the Wong family who was the owner of Arden Way. Upon its closing down, the three sons of this family brought this fan-favorite dish back to the grid at Firestone. It has tender, juicy meat wrapped in a crispy golden exterior to die for. You can have it either as a main dish or an appetizer with fries.
Ground Beef Taco at Jimboy's Tacos 
Have a go at this fierce combo of seasoned ground beef, American cheese, and shredded lettuce enveloped inside grilled corn tortillas. This recipe at Jimboy's Tacos has brought in stars like Frank Sinatra and Dean Martin.
Lasagne Verdi Alla Bolognese by Biba
These pasta and pork layers are unique in appearance and heavenly to dig in. The pork in this unforgettable dish is cooked with San Marzano tomatoes to saucy and supple perfection. Moreover, the silky layers of pasta and Bolognese sauce entrapped within are finger-licking good!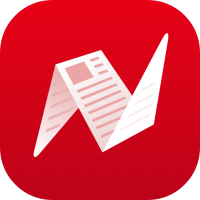 This is original content from NewsBreak's Creator Program. Join today to publish and share your own content.