pinball
Image by Vlad Vasnetsov from Pixabay
Seattle -- the city of rains and thunderstorms -- is famous for its amusingly dreary atmosphere. This seaport city in Washington State draws certain expectations from people who plan on giving it a visit. Its intimidating skies, lush evergreen forests, and endless parklands do not fail to make a lasting impression either. In addition to that, Seattle parades various exquisite attractions as well. And these include museums that will leave you utterly fascinated!
Here are five interesting and peculiar museums in Seattle that should be on your list:
Seattle Pinball Museum 
If you are heading to Seattle Chinatown, you must make a stop here—you will thank yourself later! This museum was founded by a local couple who grew it out of their personal collection. And now it is home to over 50 pinball machines and other arcade games—vintage and modern alike! You step in with as low as $15 upon entry—then you get to play any game you like for free. You can also get your hands on beers and sodas during your time there.
Connections Museum 
As the name suggests, this museum invites you into a historical world of telephonic communications. So if you are into the backstories of inventions, this place will engross you. It contains a replica of the first telephone model used by Alexander Graham Bell. Moreover, various vintage telephones, phone booths, and all related equipment are also on display here. You will find this curious nook in Georgetown, Seattle.
Rubber Chickens Museum 
If you are in the mood for some refreshing classic comedy, this is the spot for you. This little museum exhibits quirkiness at its best. You will come across dozens of bright yellow plastic chickens resting within display glasses, gaping with open beaks. This museum is huddled inside the famous Archie McPhee store of uniquely strange toys and trinkets. So you are, without a doubt, in for a ride!
Burke Museum of Natural History and Culture—Ichthyology Collection
A hauntingly beautiful collection from seas and oceans all around the world! Ichthyology is the term that specifies the study of fish. And this collection in Burke Museum contains over twelve million specimens of fish carefully preserved and presented. These underwater creatures will fascinate you to the core. Moreover, it will bring you face-to-face with your musings about oceanic life—and what lies inside that dark, almost bottomless pit of water.
Museum of Pop Culture
This place is a treasury of creativity and modernism. Essentially, it contains different forms of pop culture that have brought people together in many ways. It focuses primarily on the exploration of pop music and works of science fiction. So when you are in Seattle, this shall be your stop to something thoroughly inspiring and avant-garde.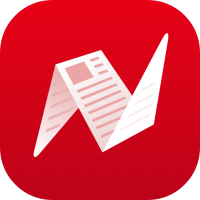 This is original content from NewsBreak's Creator Program. Join today to publish and share your own content.