portland
Image by Free-Photos from Pixabay
Something has brought you to Portland—business, family, friends, or personal endeavors. No matter the reason, now that you are here, it is time to get the most out of this city. For starters, Portland will charm you with its vigor and cheerful environment. It offers you a touch of everything. Be it luscious woods or museums, diverse tourist attractions, culture-laced shops, and restaurants—nothing will be short of worthwhile.  
In Portland, there are various things you can resort to in the outdoors—here are the best ones:
A Sailing Adventure
Do you have a thing for the open waters? Or perhaps a taste for classic yachts? This sailing adventure will quench your thirst. It lays out like a dream—relaxing with your friends, family, or a special someone. Catch the sunset glimmering over the Columbia River Gorge and welcome the cool dusk of the night. Furthermore, you will have a captain you can have conversations with along the way. You can also steer your yacht if you like!
Downtown Portland Bike Tour
How about whizzing through the heart of Portland on a bike? This experience proves to be wholly up-close and personal. You get to observe the city's culture, and you use a bike for moving around—just like a local! This guided tour will take you through historic architecture, the city's waterfronts, art galleries and restaurants, and the bustling Chinatown.
Hike in the Wilderness of Portland Forest Park
Do you want to check out the largest urban wilderness in the whole of the United States? The city of Portland has got your back! It is the go-to place for those who like to taste the true essence of wilderness. In Forest Park, you can choose the hike difficulty levels before embarking on one. As you trek along the trails, your guide will tell you about the plants and animals found in the park.
Columbia River Gorge and Waterfall Hike 
Spend a day with the most breathtaking scenery. This rocky hike will bring you across all sorts of things. You will see eagles soaring amidst the bright blue sky, stunning waterfalls, trees that have been around for over a century, lovely flowers, and ancient rocks. Moreover, your guide will tell you stories of the past—Myths about gods, animal spirits, and princesses! Along with the history of this region, of course.
Air Tour over the Columbia River Gorge
Witness the gorge of Portland from high above—just like a bird would. This air tour takes less than thirty minutes, so it is ideal for experiencing more in little time. This scenic gorge from an aerial view will leave you wonderstruck. You will also have the perfect opportunity to capture great photographs.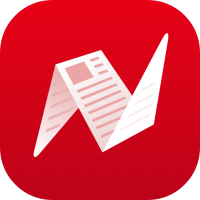 This is original content from NewsBreak's Creator Program. Join today to publish and share your own content.