When the sun dims down, Indianapolis lights up with dynamic nightlife. You can spend the night dancing your feet off, having drinks with friends, listening to electrifying music, or having a classy late dinner with a special someone. Then there are comedy clubs if you are in the mood for a fun night with good company. Similarly, if you want to catch a game with a bottle of beer, Indianapolis has got you covered.
Here are five amazing places for you to get your night adventures started with:
The Jazz Kitchen
Cross lively jazz with a cozy setting and a stellar menu, and you will get the Jazz Kitchen. Although it typically offers a semi-intimate atmosphere, you can get a wilder scene on Thursdays when they hold their popular Latin Dance Party. Generally, the Jazz Kitchen showcases various jazz acts—local, regional, and even international. It is a music-first place, which means that you must maintain a respectful silence during performances.  
Chatterbox Tavern
This name does proper justice to Chatterbox Tavern, which is a crowded and exceptionally loud jazz club. This club looks like it is straight out of an '80s movie, with its walls cluttered with colorful graffiti, old posters, stray Christmas lights, and some of the top jazz performances in town. Mick Jagger and Ron Wood have visited Chatterbox Tavern as well.
The Vogue
The Vogue is one of the top music venues in Indianapolis—and there is a good reason for it. This enthralling place was a movie theatre back in the day, and now it hosts multiple attractive events such as '80s Night and '90s Dance Party. While its concerts and burlesque shows are huge crowd-pullers, there are also multiple bars where delicious cocktails and drinks are served. Moreover, artists like Willie Nelson, David Byrne, Little Feat, Dave Matthews Band, and Bo Diddley have performed here.
Slippery Noodle Inn
If you are in the mood for something far away in time, turn to this century-old tavern. This inn has a history that dates back to 1850, yet its popularity has not waned with time. Slippery Noodle Inn is famous for its blues, delicious menu, and full bar. You can sense the compelling atmosphere hanging in the air, which is what makes you stay.
Blu
Blu is the place in Indianapolis if you want to get your groove on in a trendy yet comfortable setting. Top Indy DJs play perfect beats to give you a Miami-style experience any night you like. The VIP lounge, mezzanine level, and modern layout are among the things that render Blu classier than regular nightclubs. The music range is also especially diverse—you will find yourself dancing to hip-hop, house, Latin, and even Bollywood songs!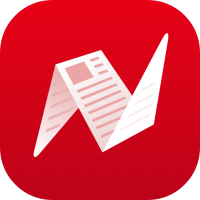 This is original content from NewsBreak's Creator Program. Join today to publish and share your own content.