movie theatre
Image by Sabine Lange from Pixabay
The luxury Eclipse Theaters in downtown Las Vegas was supposed to be the next big thing for movie lovers. However, the high-priced movie tickets never gained traction. After 2020 delivered it's final blow, the theater closed permanently.
This complex has been repurchased, repurposed, renovated, and is under new management. The new incarnation is called: Art Houz Theaters. It had a soft opening in early May, and is scheduled for a grand opening the first week in June.
This theater is the only movie complex in the Las Vegas area that exclusively features independent films. The low ticket price, is just $10 per ticket, and it's sure to be a draw. The theaters are spacious and cozy, with reclining leather chairs, and assigned seating. The movie going experience is luxurious, complete with a wait staff to bring you food and beverages ordered in person or from the Art Houz app.
In addition to the movies, restaurant, and bar area, Art Houz remains true to its name and is placing a huge emphasis on art and local artists. The venue has installed its first large, immersive art pieces.
Artist Claudia Bueno is the Art Houz's first featured artist. Bueno's installation is called FiberSpace, and it is her interpretation of the human nervous system inspired by earth, wind, and fire. She has incorporated a mixed with different lighting, patterns, and movement. The result is a magnificent masterpiece.
If you're looking to grab food that is classic movie theater fare, there is soda, popcorn, and packaged candy for you. If you're looking for something a bit more restaurant-like, there are plenty of hearty meals to dine on. From appetizers like flat bread and cauliflower to a bigger meal like a burger, Art Houz has you covered.
Movies are always changing, of course, but if you visit now, here is a small selection of what you can expect to see. From independent films with big names and not yet big names, here's what currently showing:
Quiet Place Part II
Cruella
Hitman's Wife's Bodygaurd
Profile
Wrath of Man
Nobody
Enjoy your trip to the movies! Art Houz is the full package. With low ticket prices, amazing food, beautiful art, a friendly staff, and an excellent location, you won't be disappointed.
Follow me to see more articles like this.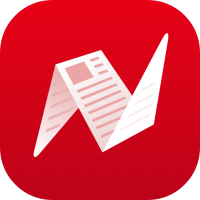 ...