Orlando parks
Image by Eduardo Neri Du from Pixabay
If you're going on a domestic vacation, there are a ton of fantastic destinations to choose from. One of those great places is located in the southeastern part of the country. Tourists from all over the world flock to this major destination, so you may well be inclined so see what all of the hype is about. I'm talking about Orlando, Florida, in the south central part of the Sushine State. Here are three excellent reasons to visit:
Reason #1 - Orlando offers a lot of recreational activities
If you visit Orlando, you will not run out of recreational activities. After all, Orlando is known as the theme park capital not only in the US but also all over the world. That is because Orlando houses several famous theme parks such as Walt Disney World parks and the Universal Orlando parks.
Furthermore, there are more recreational activities tourists can do in Orlando. They can take on boat tours from several attractions like Winter Park and Boggy Creek Airboat Adventures. Watersports are also possible through places like the Crystal River Watersports. There are also wildlife ranches, hot air balloon rides, and botanical gardens to visit. If you are looking for indoor activities, Orlando can offer you arcade gaming, interactive tours, play games like The Escape Room and Topgolf, and incredible museum tours.
Reason #2 - Nearby Orlando beaches are available all-year-around
The best thing about going to the beaches in Orlando is that you can come and visit all year round. If it is snowing from where you are, you can travel to Florida to enjoy the long-missed eternal summer heat. There are several beaches that are offered in Orlando, Florida State. Daytona Beach, Cocoa Beach, Clearwater Beach, and Madeira Beach are only some of the most-visited beaches in the area. Moreover, swimming and sunbathing are not the only activities you can do on these Orlando beaches. You can also go kayaking, fishing, attend beach parties, and even take a cruise.
Reason #3 - Orlanda gives incredible and unique dining experiences
Tourists do not only visit a place for their attractions. They also visit for the food that they offer as well as the dining experience. Orlando is the best place to get an amazing dining experience because they take it to a whole other level. People can dine in the many themed restaurants in the area like the Capone's Dinner & Show, T-REX Cafe, Mythos Restaurant in Islands of Adventure, and Hard Rock Cafe. You will be treated to not only the best tasting meals but also to fun and unforgettable dining escapades.
Select Orlando as your next destination
There are more ways for you to enjoy Orlando apart from these top three reasons. You can also have a fantastic shopping experience and stay in hotels that provide otherworldly ambiance. There are several more Orlando attractions that families with children will surely love. Moreover, Orlando is a city known for its lively nightlife that adults will surely love. Thus, if you are planning to go on a vacation, select Orlando as your next destination!
Follow me to see more articles like this.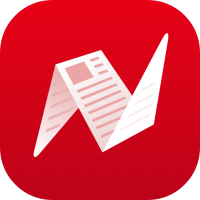 ...