Image via The John Glenn Columbus International Airport on Facebook
The John Glenn Columbus International Airport
There's no question. COVID has changed the way we live, travel and do business. Some of us are taking advantage of the ability to work from home while traveling across the country. Others have been itching to travel since travel bans were put into place.
Since the pandemic, for example, some manufacturers are reporting the sale of new and used recreational vehicles (RVs) are up almost 300%, even with a few months in sales losses, supply chain and labor disruption issues. One crowdsharing platform reported that 80% of their RVs were rented by new account holders, that millennials are most likely to rent an RV in 2021 and
68% of millennials stating that the pandemic made RVing more appealing than ever before.
So, where are these RVs stored when not being used? Where are vehicles being stored when their owners are traveling? Where do city dwellers store their boats, luxury cars and motorcycles when affordable space is so hard to come by?
Enter STOW IT, a Colorado-based startup similar to Airbnb, for storing valuable items.
Travel is expected to reach an all-time high this summer.
Recently, STOW IT teamed up with The John Glenn Columbus International Airport to provide monthly low-cost storage solutions to owners and travelers seeking a more long-term solution to their parking-related needs.
According to a recent press release, "STOW IT has partnered with airport parking operators all over the United States to help long-term travelers, second homeowners, individuals who travel for business, or any other reason you may be away from home for an extended period find and reserve a spot for their vehicle while they are away!"
Now, they're available, here, at home.
STOW IT provides airport patrons with $165/month covered parking, $135/month uncovered parking solutions through this partnership. This includes 24/7 complimentary shuttle services to and from the airport and ongoing security with security cameras and staff on-site. There are also no long-term commitments for those needing to rent a space for just a few weeks.
On a sidenote: Congratulations to the John Glen Columbus International Airport for winning the " 2020 Airport Service Quality Award for Best Airport." Travelers will be happy to know their belongings are safely stored at your facility.
Jessica N. Abraham writes about Business, Technology and the Jobs Industry. For more articles like this, be sure to follow her today!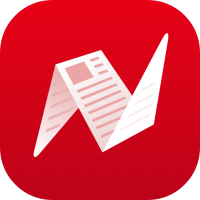 ...
This is original content from NewsBreak's Creator Program. Join today to publish and share your own content.