As moves are made to improve the Nation's infrastructure, vehicle manufacturers are stepping up their commitment to improving our atmosphere. This is good news, not only for Ohio's economy but also great for the environment.
Yesterday, Mary Barra, CEO and Chairwoman of General Motors (NYSE: GM), discussed the importance of maintaining those commitments and declared that GM would begin to prioritize its own contribution to equitable climate action.
This Initiative Means More Jobs
By securing an all-electric future in an effort to reverse climate change, GM would not only strengthen job security while expanding manufacturing efforts to include more jobs for nearby communities through its many subsidiary brands.
General Motors also reiterated its support for the United Auto Workers' (UAW) efforts to organize employees at the Ohio and Tennessee Ultium Cells LLC battery cell manufacturing plants, including those in the Warren-Lordstown Area, as it considers the Ultium battery platform to be at the heart of its strategy.
Ultium came about through a 2020 partnership between GM and LG to deliver a highly flexible, third-generation global EV platform and modular propulsion system to its customers in the form of affordable transportation, luxury experiences, work trucks and high-performance machines.
General Motors has a long history of supporting unions and promoting safety, quality, training, and training. In maintaining this stance, the company is ready to take necessary action to ensure that its workforce is not only well taken care of but also amongst the happiest workers across the auto industry.
On the Road to Climate and Community Equality
"Climate change does not impact every community equally," states Barra. "As we move to an all-electric, zero-emissions future, it is on us to lead positive change and implement inclusive solutions that bring everyone along, especially our employees and communities."
Announcing the creation of a new fund dedicated to closing inequity gaps, GM plans to transition to an exclusively electric vehicle market and the onset of additional sustainable technologies.
"Our team accepted the challenge to transform product development at GM and position our company for an all-electric future," said Mary Barra, GM chairman and CEO. "What we have done is build a multi-brand, multi-segment EV strategy with economies of scale that rival our full-size truck business with much less complexity and even more flexibility."
The Climate Equity Fund is currently valued at $25 million and complements an additional investment of $35 billion to advance electric and autonomous vehicle operations across the globe.
While the Climate Equity Fund would improve the lives of workers, domestically, additional investments would expand vital programs for research, innovation, manufacturing and charging infrastructure. This would, of course, drive substantial revenue and growth for the General Motors brand while maintaining GM's position as a market leader worldwide.
Non-Profits are Eligible to Receive Equity-Based Funding
The company is accepting proposals for funding and is encouraging community-based non-profit organizations to apply. Potential grantees are encouraged to submit proposals aligned to GM's four climate equity social outcomes:
Future of Work
EV Access
EV Infrastructure & Climate Equity
The company supports projects that focus on:
STEM Education
Vehicle and Road Safety
Community Development
Climate Equity
GM will prioritize grassroots organizations working at the community level.
Making EV More Accessible
In light of said initiatives, General Motors also announced that it would commence programs to broaden the access of affordable electric vehicles and technologies at price points that will continue to drive markets. Some of these programs would leverage HYDROTEC fuel cells for evolving rail and aircraft applications, which could help "pave the way for communities to experience the benefits of zero-emissions mobility beyond the motor vehicle."
This would also increase available charging solutions across the nation, establishing an infrastructure that would eliminate those scenarios that otherwise hinder EV ownership.
Key Priorities within General Motors' Equitable Climate Action Framework include:
Safer, more accessible and environmentally-friendly mobility solutions
Establishing and normalizing equity considerations across business operations and program implementation efforts in workforce strategy, sustainability efforts, and EV/AV products and services.
Collaboration with community stakeholders to identify the unique needs, assets and priorities of local communities
Advocacy for inclusive and equitable climate change, renewable energy and transportation-related policies at the federal, state and local levels
Becoming a significant contributor to "sustainable mobility futures for all."
Funding organizations that provide equitable access to a more sustainable future
Ultimum is Hiring in the Warren-Lordstown Area
Ultium is currently carrying out mass hiring initiatives throughout Trumbull County, paying workers a base salary, pathways for career advancement, excellent health benefits and career-related educational support of up to $20,000 a year. Employees would also have access to discounted car purchases, including electric vehicles equipped with prosperity battery systems through GM Motors. In addition, employees receive holiday pay from the very first day on the job and unlimited access to EV charging stations on-site.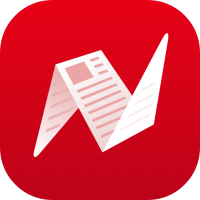 This is original content from NewsBreak's Creator Program. Join today to publish and share your own content.