Oh, Texas. As of this morning, Roe v. Wade protections no longer exist in the state of Texas. A Texas law prohibiting most abortions after about six weeks of pregnancy went into effect on Wednesday after the Supreme Court failed to act on a request to block it, ushering in the most draconian abortion law in the country. Prompting clinics in the state to turn away women seeking the procedure.
The law, known as Senate Bill 8, amounts to a nearly complete ban on abortion in Texas, one that will further fuel legal and political battles over the future of Roe v. Wade, the 1973 decision that established a constitutional right to abortion. The law makes no exceptions for pregnancies resulting from incest or rape.
It essentially bans abortion in the state of Texas. Many women don't even know they're pregnant six weeks after conception. Roughly 9 in 10 abortions in Texas occur after six weeks.
The law prohibits abortions whenever an ultrasound can detect what lawmakers defined as a fetal "heartbeat," though medical and legal experts say this term is misleading because embryos don't possess a heart at that developmental stage.
Other republican led states also have advanced six-week bans, but Texas' new policy is different in that its enforcement mechanism empowers people across the country to sue abortion clinics, doctors, and anyone else who helps a woman terminate an unwanted pregnancy.
According to the state's new law, a random person, effectively deputized by Texas Republicans, can now sue anyone who performs or aids banned abortions, including doctors and even an Uber driver taking a patient to an abortion clinic. Plaintiffs who sue and win need not have any connection to the matter can win $10,000 in damages.
Ordinarily, enforcement would be up to government officials, and if clinics wanted to challenge the law's constitutionality, they would sue those officials in making their case. But the law in Texas prohibits officials from enforcing it. Instead, it takes the opposite approach, effectively deputizing ordinary citizens — including those from outside Texas — to sue clinics and others who violate the law. It awards them at least $10,000 per illegal abortion if they are successful. - NYT
So essentially, it is not the state of Texas that will enforce the law; your neighbor will.
The bounty hunting abortion ban is intentionally designed to overwhelm clinics in the state with lawsuits and legal bills, ultimately forcing them to shut down
What do you think about this vigilante system? Do you agree that a woman should no longer have control of her body? Let us know in the comments.
Follow me to see more articles like this.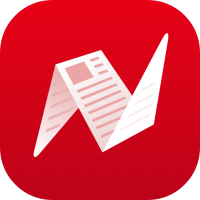 ...
This is original content from NewsBreak's Creator Program. Join today to publish and share your own content.