An executive order by Texas Republican Gov. Greg Abbot issued Wednesday takes aim at the transportation of migrants released from custody. The order is being framed as a public health measure to address COVID-19 (surging in Texas due to Abbot's opposition to new mask mandates.)
What Does the Order Say?
The order directs Texas state troopers to stop vehicles if there is a "reasonable suspicion" that it is transporting certain migrant who illegally crosses the US-Mexico border and released from the custody of U.S. Customs and Border Protection.
The order also gives state troopers the authority to impound vehicles to transport the migrants in question.
Why?
Abbot claims the executive order is due to the rise in Covid cases in Texas is connected to the "dramatic rise in unlawful border crossings."
Texas is experiencing a dramatic rise in COVID cases, but public health officials have blamed Texas' recent rise in cases on the state's low vaccination rates, not migrants coming from Mexico and being stopped at the border.
Abbot has vehemently opposed other COVID-19 health policies, not only his war on masks, but he has opposed the Biden administration's effort to fund testing for immigrants released from custody.
Texas Sued.
In a lawsuit filed Friday, the Justice Department alleged the order – in which Abbott directed state troopers to stop vehicles suspected of carrying recently released migrants – violates the Constitution's Supremacy Clause, which establishes that federal laws preempt state laws and regulations.
The lawsuit states Abbott's order jeopardizes the "safety of noncitizens in federal custody, risking the safety of federal law enforcement personnel and their families, and exacerbating the spread of COVID-19 in our communities."
The lawsuit was filed a day after the U.S. Attorney General Merrick Garland, in a letter to the governor, threatened to take legal action against Texas if Abbott didn't rescind his order. Garland described the order as "dangerous and unlawful."
According to media reports, the Governor responded to the lawsuit in a statement claiming the Biden administration has created this crisis because it doesn't enforce immigration laws. He also said he would not back down because his "duty remains to the people of Texas, and I have no intention of abdicating that."
According to the Texas Tribune,
Immigration rights advocates say that Abbott's most recent order would not only disrupt shelters that have been hosting migrants released by Border Patrol agents but would also invite troopers to racially profile people."
It would also impact volunteers who drive migrants to bus stops or airports.
Some migrants stay at shelters until friends or relatives send them money for a bus ride or plane ticket to their U.S. destination.
What do you think about Governor Abbot's recent order? Let us know your thoughts in the comment section below.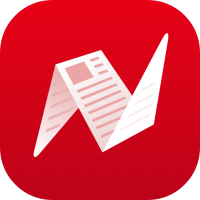 This is original content from NewsBreak's Creator Program. Join today to publish and share your own content.