The Broward County School Board voted Wednesday to continue its mandatory mask requirement. Students, staff, and visitors at all schools and district facilities will be required to wear masks indoors.
Broward Country is the first school district in Florida to require masks for the upcoming fall school year, defying Governor Ron DeSantis, who opposes masks rules, and has even threatened legislation to prevent them.
DeSantis, a rising star in the Republican party who seems to be taking a page from the Trump playbook, has been a staunch opponent of mask mandates, even as the number of Florida COVID-19 cases surge.
Why the Anti-Mask Stance?
On July 26, during a COVID-19 roundtable discussion in Tallahassee, DeSantis reiterated his firm stance that school districts should not impose mask mandates on students and staff members, even as coronavirus cases surge due to the highly contagious Delta variant.
"Our view is that this should absolutely not be imposed. It should not be mandated," DeSantis said.
DeSantis even made a threat and said the Florida Legislature is prepared to hold a special session to "provide protections for parents and kids who just want to breathe freely."
The AAP Disagrees with DeSantis.
The American Academy of Pediatrics (AAP) disagrees with DeSantis, recommending that anyone over the age of 2 wear a mask, regardless of vaccination status, when the new school year begins this year.
The AAP recommends a "layered approach" for prevention Combining layers of protection that include vaccinations, masking, and clean hand hygiene.
Sonja O'Leary, MD, FAAP, chair of the AAP, has this to say,
We need to prioritize getting children back into schools alongside their friends and their teachers -- and we all play a role in making sure it happens safely...the pandemic has taken a heartbreaking toll on children, and it's not just their education that has suffered but their mental, emotional and physical health."
Other School Districts Have Yet to Follow Browars County's Example.
Broward County Public Schools are the first in South Florida to reinstate a mask mandate headed into the new school year. School districts in Palm Beach, Martin, St. Lucie, Indian River, and Okeechobee counties have announced that facial coverings will be optional for students, staffers, and visitors when the 2021/22 academic year starts in two weeks.
The mask mandate comes on the heels of The Centers for Disease Control and Prevention (CDC) updating its guidelines, stating students and staff in school must wear masks indoors regardless of vaccination status.
Masks will not be required when outdoors, and all social distancing guidelines remain in place.
Masks provide students with an extra layer of protection, especially for the unvaccinated. There is a significant number of the student population not yet eligible for the vaccine, so masks make sense to deter transmission and to rid us of COVID-19.
Cases Rise in Florida.
COVID-19 hospitalizations in the state are reaching the highest level since late winter, driven by the spread of the highly contagious delta variant.
According to data from the Centers for Disease Control and Prevention, Florida added more than 16,000 new coronavirus infections on Wednesday. It is the single most significant day increase in the pandemic since Jan. 15.
Source: Twitter
What do you think about Broward County taking the step to implement mask-wearing while defying the Governor? Do you think students and community as a whole more protected when more people mask up?
Follow me to see more articles like this.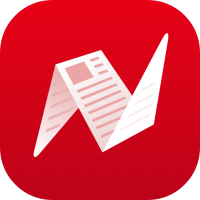 ...
This is original content from NewsBreak's Creator Program. Join today to publish and share your own content.