Labeling Republican Reps Liz Cheney and Adam Kinzinger "Pelosi Republicans."
Republican Congressman Adam Kinzinger of Illinois was asked last Sunday by Nancy Pelosi to sit on the select committee to investigate the insurrection on the US capitol on January 6, which did not sit well with House Minority Leader Kevin McCarthy.
Yesterday, on the White House lawn, Kevin McCarthy mocked Republican Representatives Liz Cheney (R-WY) and Adam Kinzinger as "Pelosi Republicans" over their appointment to the select committee investigating the January 6 Capitol assault.
Kinzinger responded to reporters when asked yesterday about McCarthy's comment with,
It's childish. We're doing big things right now. We're getting the answer to why we had the worse attack on our Capitol since the war of 1812."
There are still some Republicans willing to put country over party no matter how much pressure they receive behind the scenes from GOP leaders and former President Trump, who incited the violent mob not only on January 6 with his rhetoric but for months leading up to the insurrection. Trump didn't win the 2020 election legitimately, so he tried to get his angry White base to use violence to shape a political outcome and secure political power.
When Kinzinger was asked by Pelosi to join the select committee to get to the bottom of the January 6 insurrection, he "humbly accepted."
This moment requires a serious, clear-eyed, non-partisan approach," he said. ""We are duty-bound to conduct a full investigation on the worst attack on the Capitol since 1814 and to make sure it can never happen again." - Adam Kinzinger
The January 6 select committee will hold its first hearing today. The committee will call several law enforcement officers to speak about the violence witnessed on the steps of and inside our Nation's Capitol. Over 50 officers have provided written testimony about what they encountered on the front lines of the attack.
Pelosi tapped Kinzinger to the select committee on Sunday, days after she rejected two GOP lawmakers named to the committee by House Minority Leader Kevin McCarthy. 
In response, McCarthy yanked his entire slate of picks for the panel. He now seems to be under pressure from some Republicans to punish Kinzinger and Cheney, who joined the committee at Pelosi's urging.
Supporting former President Trump's election lie is now a litmus test for the GOP. Any Republicans who are not on board are getting pressure not just from career Republicans but also from the former President himself. 
During his first post-presidency visit to Arizona, President Trump spoke at the "Rally to Protect Our Elections!" sponsored by Turning Point Action in front of a capacity crowd at the Arizona Federal Theatre in Phoenix, July 24, 2021. Trump was in Arizona repeating the big lie that the election was stolen from him.
Here is one statement, 
In my opinion, there's no way (Democrats) win elections without cheating," Trump said. "What you're doing here is incredible. The 2020 election was a total disgrace."
Some stats:
The Popular Vote 
Biden won 81,283,098 votes, or 51.3 percent of the votes cast. He is the first US presidential candidate to have won more than 80 million votes. Trump won 74,222,958 votes, or 46.8 percent of the votes cast. 
The Electoral College
So the final tally in the Electoral College was 306 to 232. That, of course, is the reverse of the margin Donald Trump won by in 2016. He called that a "massive landslide victory."
Do you want to know what happened on January 6? Is democracy worth an investigation? Do you want to know who paid for the riots? Is there an organized structure behind the mostly White rioters who stormed the Capitol?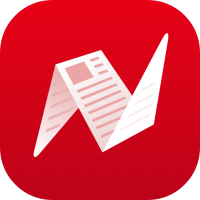 This is original content from NewsBreak's Creator Program. Join today to publish and share your own content.