California is one of the best, most diverse places to live. I've lived in both Northern and Southern California. The two regions are very different from each other in climate, attitude, and environment.
What I love about Southern Cali is the weather, it's simply less cold. When I lived in San Francisco, I was cold most days. As Mark Twain quipped,
The coldest winter I ever spent was a summer in San Francisco."
The wind that hits the Bay Bridge and Golden Gate can be chilly and strong. 
It's always sunny in Los Angeles, just like there is always something interesting to do and see. It took me a while to get used to the brightness of the typical Los Angeles morning, but now I love it. I can't imagine waking up to overcast as I did each morning when I lived on Nob Hill in San Francisco.
Now I split my time between Austin and Los Angeles. While I was looking for the best neighborhoods in Austin, I wondered which are the best neighborhoods in LA. I was surprised at what I found. I love statistics, so when I found the website Niche, I became a bit obsessed with looking at the stats Niche offers. I never thought of looking up this data when I packed my car after college and headed west. 
Niche gets their data from the Census, the CDC, and the FBI to calculate a 'livability score.' Niche bases their research on specific criteria like:
• Quality of schools
• Crime rates
• Cost of living
• Housing trends
• Employment statistics
• Local amenities
• Nightlife
• Good for families
• Diversity
With these stats in mind, here are the top 10 Los Angeles neighborhoods to live in:
1. City Center
96% of people rent in City Center due to the high cost of owning a home, leaving only 4% who own.
City Center ranks number #1 in all neighborhoods in the United States.
Located squarely in the hub of Santa Monia, which includes the highly visited 3rd Street Promenade, residents can easily access the shopping and entertainment amenities and are right next to the beach, which is why the real estate prices are so high. Location, location, location. It also borders the famous Route 1, also known as The Pacific Coast Highway (PCH). You can take the PCH all the way to San Franciso along the coast, which I have done several times.
As one of the most desirable and expensive neighborhoods in Los Angeles, City Center is home to celebrities, producers, lawyers, and aspiring stars.
Insider Favorite:
The famous Santa Monica Pier. Including the Ferris wheel or Pacific Wheel, you have undoubtedly seen a ton of footage on reality shows and TV shows and movies.
There are so many restaurants in City Center it would be hard to pinpoint just one. As well as a ton of great shopping for locals and tourists.
City Center is the finish to the LA Marathon. The perfect place to jump into the ocean after running 26.2 miles, as a lot of runners end up doing at the end of the race.
2. Ocean Park
Median Home Value: $1,274,070
The second on the list, Ocean Park, is located right next to City Center. The home value is a quite a bit less than the home values in City Center.
Ocean Park #1 of 8 Best Neighborhoods to Raise a Family in Santa Monica and #2 of 8 Best Neighborhoods for Young Professionals in Santa Monica
Santa Monica High School is located in Ocean Park and receives an A+ rating.
3. Mid-City
Medium Home Value: $1,034,640
According to one reviewer on Niche who gave Mid-City four stars out of five,
Santa Monica is an amazing city. There's a lot of fun things to do there. You can go to the beach, visit the pier, drive up and down PCH. The food is amazing, and the weather is outstanding.
Mid-City stretches from the beach all the way to S. Centinela Ave.
There are a lot of bars, restaurants, coffee shops, and parks. Many young professionals live in Mid-City, and residents tend to lean liberal.
The rest of the top 10 Los Angeles neighborhoods:
4. Wilshire/Montana
5. Santa Monica
6. Sunset Park
7. Hermosa Beach
8. Manhattan Beach
9. Turtle Rock
10. Westpark II
Some of my favorite neighborhoods in Los Angeles didn't make the top ten, like Atwater Village and Los Feliz.
Do you live in Los Angeles or California State? If so, which neighborhoods do you like best? Let us know your thoughts in the comments!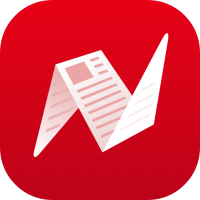 This is original content from NewsBreak's Creator Program. Join today to publish and share your own content.