After some White kids traded a Black girl for $100 in a Snapchat group
"People in Traverse City are just kind," one White mother told The Washington Post. The town is dealing with a proposed resolution for their school district to educate students on racism. The resolution was prompted after a handful of students started a mock 'slave trade' where one half-black student was traded for one hundred dollars.
The Snapchat group, titled "slave trade," also saw a student share the messages "all blacks should die" and "let's start another holocaust," according to screenshots obtained by The Washington Post. It spurred the fast-tracking of a school equity resolution that condemned racism and vowed Traverse City Area Public Schools would better educate its overwhelmingly White student body and teach staff how to live in a diverse country.
The resolution proposes reevaluating the curriculum through a "social equity and diversity lens."
A few White parents who shared their stories with The Washington Post don't "believe race should ever be relevant." It apparently is relevant in their small town made up of 90 percent White and politically split between red and blue. But they weren't the ones who were being traded for $100 in a Snapchat group, nor were their children. Their children were just doing the trading.
After this racism displayed by some White children, the parents don't see a need for an "equity resolution." And are now misusing the term critical race theory (CRT) as a stand-in for simply unlearning racism.
Accordign to The Washington Post, "children involved in the Snapchat incident were unwilling to speak publicly" about the Snapchat incident "for fear of being accused of bigotry in a school environment where they already feel shut out for their beliefs."
Being racist isn't a belief. It's an ignorant disfunction taught by adults to children. You aren't born hateful. You are taught to hate.
After hearing what some of their children were learning in school about race, White parents scared their children will learn what is going on in the world (and apparently right in their school), marched down to a June 28th school board meeting, hoisting signs and alleging the district was indoctrinating children to the woke left.
Most parents mistakenly think their children are being taught critical race theory (CRT) when all they're getting is an equality resolution. Due to the backlash of the resolution and the angry White parents rejecting education for their children - some of whom have raised children who trade Black peers in Snapchat groups - got the district to remove from the equity resolution terms like "racism and hate have no place in our school or in our society."
As was in the initial resolution, the district will no longer add "marginalized" authors to their libraries, nor will Traverse City schools give students more opportunities to learn about "diversity, equity, inclusion, and belonging issues."
White parents in Traverse County, MI, really do not want their children educated about what is going on in the world or even in their own schools.
According to WaPo, several White parents who opposed (they wouldn't give their names) the board equity resolution still aren't satisfied because they think it still upholds CRT.
Nicole Hopper, a 42-year-old mother of three, said to WaPo,
But when you drill back and actually look at the meaning of the words . . . they are interlaced with critical race theory."
This is a misappropriation of the term critical race theory. Tucker Carlson screams a lot about his on Fox News to confuse the hard right's angry base. The hard-right is using CRT as a catchall to include anything from equity to social, emotional learning.
CRT is a way of studying systemic racism and its impact on society. How systemic racism permeates many aspects of society today. CRT looks back at racial implications at the creation of a law and how it's addressed currently, and why it's studied at the graduate level, often at law school. To boil CRT down to its essence,
It's examining history through a specific lens at the graduate or law school level.
That is it. It's education.
CRT is taught at a graduate level and mostly at law schools. If your child isn't attending Harvard Law (I doubt any of the kids in Snapchat slave-trading groups will be admitted to Harvard Law), they aren't learning CRT. White parents don't have to worry about little Timmy learning CRT if he isn't attending law school.
CRT isn't taught in middle school or even high school. Talking about equity and diversity is not the same thing as teaching CRT.
What do you think? Do you think the student body of a school that produced kids who mock slave trading in Snapchat groups needs to learn about "diversity, equity, inclusion, and belonging issues?"
Let us know in the comments.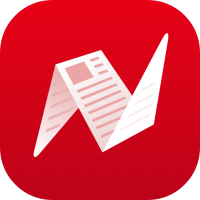 This is original content from NewsBreak's Creator Program. Join today to publish and share your own content.