Coronavirus cases are spreading rapidly throughout California and the country as the country is hit with the Delta variant - a new strain of the virus. According to health officials in Los Angeles county, covid cases are on the rise. With a reported 2,600 new cases reported today.
Now we know vaccinated people can get 'breakthrough' infections and of the mRNA vaccines shortcomings. But still, those vaccinated are the most protected from death or serious illness.
Here are some stats about covid cases in California:
20% of newly diagnosed coronavirus cases in June occurred among vaccinated people.
On Friday, July 23, LA County reported 3,058 new cases
The county has confirmed 10,000 cases in the last four days
Less than two weeks ago, they said over 99% of COVID-19 cases were among the unvaccinated.
According to the LA Times,
More than half of Californians are now fully vaccinated, yet coronavirus transmission has gone up. And while coronavirus case rates are rising in both vaccinated and unvaccinated people, the rates continue to be much worse in unvaccinated people — a trend that's expected when viral transmission rises.
Why are there cases among vaccinated people increasing?
The following two statements can be true at the same time:
Between Dec. 7 and June 7, the unvaccinated accounted for 99.6% of LA County's coronavirus cases, 98.7% of COVID-19 hospitalizations, and 99.8% of deaths.
Out of all coronavirus cases confirmed countywide in June, 20% occurred in residents who were fully vaccinated.
The first sentence speaks to the effectiveness of the vaccines. The period between Dec. 7 and June 7 did cover a period when vaccine supply was limited.
Few hospitalizations and deaths have occurred among vaccinated people. Unvaccinated people are four times as likely to test positive for the virus. Statewide, officials note that while there are instances of vaccinated people becoming infected, the risk remains much more pronounced for the unvaccinated.
According to the Department of Public Health:
From July 7 to 14, the average case rate among unvaccinated Californians was 13 per 100,000.
Among those who had been vaccinated, the comparable figure was 2 per 100,000.
Dr. Anthony Fauci, the US government's top infectious-diseases expert, cited data showing.
The Pfizer-BioNTech and Moderna vaccines were 95% and 94% effective, respectively.
The single-shot Johnson & Johnson vaccine has been 72% effective against the clinically recognizable disease.
Dr. Fauci also offered that "Infections after vaccination are expected. No vaccine is 100% effective," he said. "However, even if a vaccine does not completely protect against infection, it usually, if it's successful, protects against serious disease."
For all the progress California has made in terms of vaccinations, it's now clear that the state is still short of achieving "herd immunity." Herd immunity is the level at which enough people have been inoculated or have obtained natural immunity to protect the larger population against the virus.
Have you received your vaccine? What can we do to get our loved ones and neighbors, who are skeptical of the vaccine, to get their shot so the larger community is safe?
Let us know in the comments.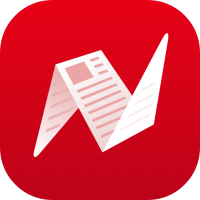 This is original content from NewsBreak's Creator Program. Join today to publish and share your own content.