North Carolina's Representative Madison Cawthorn hinted that if republicans take back control of the House in the 2022 midterm elections, they could prosecute Chief Medical Advisor Dr. Fauci, the nation's top infectious disease doctor, who has spent 50 years protecting the health of the American public.
Cawthorn's comment came two daya after a coronavirus pandemic hearing on July 20th, where things got heated between Dr. Fauci and Sen. Rand Paul.
Dr. Fauci was once again forced to call Rand Paul out for being a sniveling moron. In May 2020, Paul claimed that stay-at-home orders, put in place to prevent the spread of the horrible infectious disease, amounted to "dictatorship." To make sure everyone knows what a buffoon he is, Paul asked Dr. Fauci if he had any "second thoughts" about the CDC's mask-wearing and social distancing guidelines.
And then, on Tuesday, he was back at it again, trying to absurdly suggest that Dr. Fauci basically caused the coronavirus pandemic.
Paul asked the veteran immunologist during a congressional hearing,
Dr. Fauci, knowing that it is a crime to lie to Congress, do you wish to retract your statement of May 11th, where you claimed the NIH never funded gain-of-function research in Wuhan?" ("Gain-of-function" is a type of medical research that alters a disease in a way that increases transmissibility.)
Fauci, I guess having lost patience with Kentucky trolls, responded:
Senator Paul, I have never lied before the Congress and I do not retract that statement. This paper that you were referring to was judged by qualified staff up, and down the chain as not being gain-of-function…Senator Paul, you do not know what you are talking about, quite frankly, and I want to say that officially, you do not know what you are talking about…I totally resent the lie that you are now propagating."
Source: Twitter
Since Paul didn't get what he wanted at the hearing - Fauci did not once cave - Paul ran to the warm embrace of Fox News where he told Sean Hannity that he will "be sending a letter to the Department of Justice asking for a criminal referral because [Fauci] has lied to Congress.
Cawthorn took no time to pick up where Paul left off. He went on the right-wing circuit and social media outlets vowing that if the GOP gains control in the House in 2022, he will "make sure that consequences are doled out" to Dr. Fauci.
Source: Twitter
Covid cases are on the rise in North Carolina
The Covid situation in the US is worsening, regardless of how much Republicans like Cawthorn, his GOP colleagues in other states such as Florida, Missouri, and Texas want to ignore it.
According to CDC data collated by the New York Times, as of July 22nd:
North Carolina has fewer citizens vaccinated (43%) than the US average (49% of all adults fully vaccinated)
As of this writing, new cases in North Carolina today 1,800
Total cases – 1.03 M
Total deaths in the state 13.6K
It has the 8th highest number of daily new cases of all states (1,156 new cases each day on average in the last 7 days)
What do you think about Rep. Cawthorn's and Rand Paul's comments on social media and Fox News threatening a veteran immunologist with criminal action? Should Cawthorn be focusing more on helping to address the rising cases of COVID-19 in North Carolina?
Let us know in the comments section below.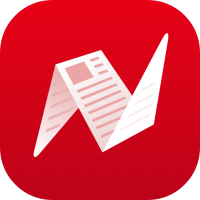 This is original content from NewsBreak's Creator Program. Join today to publish and share your own content.