I love Mexican food. If my waistline and wallet could hold up, I would eat tacos every day. It doesn't matter if it's a taco from a truck on the side of the road in any Lone Star neighborhood or from a five-star restaurant in downtown Austin. I love tacos. I like tacos out of a truck as much as I like gourmet tacos from a restaurant. A gourmet taco from a truck is good too.
Any day I can get my hands on a good taco is a good day.
The Best Taco in Texas
The best taco I have ever had is the El Picosito taco from a little place called Tacodeli in Austin, Texas. Tacodeli started way back in 1999 by co-owners Roberto Espinosa and Eric Wilkerson.
OK, if you're from Austin, you know Tacodeli isn't little anymore and hasn't been for a while. They started expanding rapidly in 2014 by a lot. There is even one at the Austin airport. Do not get your first Tacodeli taco from the Tacodeli at the airport. They aren't as good.
Ten years ago, when there was only a handful of Tacodelis, I would go to the one on Lamar, across from Central Market every Thursday, and eat two El Picosito tacos after my weekly massage. My mouth is watering just writing this. The El Picosito is grilled beef tenderloin, chipotle-sesame adobo, avocado, queso fresco. It is the chipotle-sesame adobo sauce that soaks the tenderloin that has my mouth watering right now. It's the perfect consistency and runs out the sides of your mouth from the first mouth-watering bite. I might have to go to Tacodeli after I write this.
I have probably eaten 100 El Picosito tacos in my day. There is no other taco I want since I randomly chose it off the menu one day. I travel a lot, and any time I'm away from Austin, on my return, I immediately got right to Tacodeli for the El Picosito.
Tacodeli or Torchy's?
If you are from the Austin area, you know there is or was serious debate about which taco restaurant is better, Tacodeli or Torchy's tacos. The two big chains are getting heavy competition from taco stands making innovative tacos all over town. I prefer Tacodeli over Torchy's. The queso at Tacodeli is also the best in town.
What is your favorite taco in Austin? What do you like more, Torchy's or Taco Deli, or is there a new taco in town I don't know about that surpasses both? Let us know in the comments.
Here are some Tacodeli locations in Austin:
Spyglass - 1500 Spyglass Dr Suite B, Austin, TX 78746
Rosedale - 4200 N Lamar Blvd, Austin, TX 78756
Westlake - 701 S Capital of Texas Hwy e590, Austin, TX 78746
Here is also the location of the best massage therapist in town Iler Method® Sports Therapy where I get weekly massages before my weekly El Picosito taco, the best taco in town.
Westlake - 5524 Bee Cave Rd g2, West Lake Hills, TX 78746
Click here to see video from Fox News in Houston of the owner of Tacodeli, Roberto Espinosa, making the El Picosito taco.
Follow me to see more articles like this.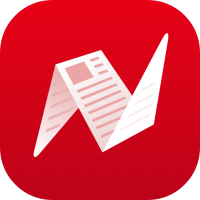 ...
This is original content from NewsBreak's Creator Program. Join today to publish and share your own content.