Florida Governor Ron DeSantis really doesn't like masks. He made the following remarks on July 21 after mask-mandates in Los Angeles and Las Vegas were reinstated as cases rise in both states.
I get a little bit frustrated by jurisdictions that are saying even if you're healthy and vaccinated, you must wear a mask because we're seeing increased cases... Understand what that message is sending to people who aren't vaccinated, it's telling them that the vaccines don't work. I think that's the worst message you can send to people at this time." - Gov. Ron DeSantis.
Masks are the simplest and easiest way to prevent the spread of the virus except for the vaccine. But they each serve a different purpose. Vaccines lower your risk of contracting the virus and lower the risk of serious harm and/or death if you contract the virus. The combination of wearing a mask and getting a vaccine is like two layers, one on top of the other offering maximum protection for you and those you come into contact with.
Between July 15 and July 21, Florida has 45,449 new coronavirus cases, by far the most in the country.
Vaccines have proven to be effective against the Delta variant. The vast majority of new cases, hospitalizations, and deaths nationwide have involved the unvaccinated. Having a mask mandate in place for everyone while cases are on the rise helps prevent the further spread of the virus.
DeSantis has encouraged vaccines to curb the pandemic. DeSantis has been vaccinated while at the same time seizing on anti-science sentiment aimed at experts like Dr. Anothony Fauci, the nations leading infectious disease expert.
On his website, the Governor sells products that include $21 T-shirts and $12 drink koozies that say, "Don't Fauci My Florida." Some pieces include the tagline "Keep Florida Free." There's also a beverage cooler that reads, "How the hell am I going to be able to drink a beer with a mask on?" — which is a quote from DeSantis himself. There is speculation he is raising money for a presidential run in 2024. While his state leads the nation in new covid cases.
Government officials mocking Dr. Fauci, confusing the public about masks and not embracing all preventative measures to snuff out covid is failed leadership on the most pressing issue facing all states.
"Nearly 40,000 Floridians have died of Covid," Florida Rep. Debbie Wasserman Schultz told CNN this week. "And look, I would rather see us 'Fauci our Florida' than have people go through death by DeSantis."
Would you wear a mask if it meant slowing the spread of the virus and protecting other people, even if you're already vaccinated? Let us know in the comments.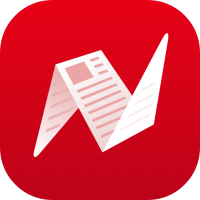 This is original content from NewsBreak's Creator Program. Join today to publish and share your own content.