The political drama keeps unfolding in the great state of Texas. House Democrats left the state Monday and headed to Washington to protect the right to vote and stop a quorum back home in TX, where Republican state leaders are trying to pass a bill that will restrict the voting rights of Texans.
One of Texas's most popular former congressman and presidential candidate from El Paso, Beto O'Rourke, raised $600,000 through his Powered By People PAC to donate to Texas House Democrats efforts in Washington, who will be staying in Washington indefinitely and need money for lodging, food and transportation.
O'Rouke proved to be a prolific fundraiser during his US Senate campaign against Sen. Ted Cruz, R-Texas, in 2018.
He told the Austin American-Stateman,
When we heard that they were leaving Texas, we emailed everyone on our list and tweeted, posted on Facebook and Instagram — every way we could possibly reach people to raise money for them and make sure that they had that clear support from Texas and around the country,"
Lawmakers have budgeted $1.5 million for their stay in Washington, which very well could be extended.
Governor Abbot has threatened to call another special session starting the day after the current session expires. He said he will continue to do so until Democrat returns to Austin. As long as at least 51 lawmakers stay away from Austin, they'll be able to deny a quorumin the House and prevent Abbott from pushing through the voting bill and other conservative priorities.
Among many new changes and restrictions to the state's electoral process, both bills Republicans are pushing for would:
Ban 24-hour voting and drive-through voting
Prohibit election officials from proactively sending out absentee ballot applications to voters who have not requested them
Add new voter identification requirements for voting by mail
Limit third-party ballot collection
Increase the criminal penalties for election workers who run afoul of regulations
Limit what assistance can be provided to voters
Greatly expand the authority and autonomy of partisan poll watchers
Republican lawmakers are trying to restrict voting rights like they're afraid Texas has a good chance of turning blue in the next election to reflect the majority of Texans.
What do you think? Why are Texas Republican leaders going to the extreme far-right and making it harder for Texans to vote?
Let us know what you think in the comments.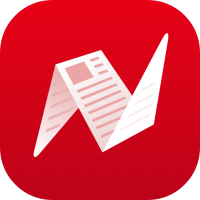 This is original content from NewsBreak's Creator Program. Join today to publish and share your own content.