The climate change threat is here, now. And we're all in it together.
I logged onto Facebook this morning and saw a post from a friend who recently moved from Los Angeles to New York City.
Here is his post.
This morning I was like, "huh, the sun through this haze looks like the sun in LA when it's on fire" and then later I learned it's because the smoke from the Oregon fires has settled over New York so it was in fact a smoky sunrise.
At first, I thought he was exaggerating. No. He was not, unfortunately.
Thick smog settled over an entire region of the country on the opposite end from the Bootleg Fires in Oregon, settling over the eastern seaboard, including Pennslyvania and New York. The air quality index in parts of New York City yesterday was 170, which is the worst in 14 years from smoke emanating in the West.
According to the Time Union,
New York issues such warnings when DEC meteorologists predict levels of pollution, either ozone or fine particulate matter are expected to exceed an air quality index value of 100. The index measures all pollutants and tabulates all into a scale.
Fires burn across the West and Canada
More than 80 fires are burning in the West. California, Oregon, Washington, and Idaho, and the Canadian province of British Columbia have experienced wildfires in recent weeks, with smoke from the fires passing to the east.
Below is an a still image of an interactive map created by the New York Times. You can check it out here.
The map reflects fine particulate pollution released by the fires and does not include pollution from other human sources of PM2.5, like power plants, industry and cars.
Per the New York Times,
As the smoke moved eastward across Toronto, New York and Philadelphia on Tuesday, concentrations of dangerous microscopic air pollution known as PM2.5 (because the particles are less than 2.5 microns in diameter) reached highs in the "unhealthy" range for most of the day. Fine particulate matter, which is released during wildfires (and also through the burning of fossil fuels), is dangerous to human health. Breathing high concentrations of PM2.5 can increase the risk of asthma attacks, heart attacks, and strokes.
The biggest fire this year is the Bootleg fire in Oregon. The fire is the size of Los Angeles and has burned more than 343 acres of forest. It's so large its generating its own weather like fire clouds that manage to create their own lightning and fire tornadoes.
The fire, fueled by drought and last month's record high temperatures - June was the hottest month on record in nearly 130 years with multiple days topping 100-degree heat - has killed 200 people in Oregon and Washington so far. Thousands of more people are in the path of dangerous fires across the northwest and Canada.
We are killing our planet and thus killing ourselves.
How worried are you about climate change? Do burning fires across the country worry you? Let us know what you think in the comments.
Follow me to see more articles like this.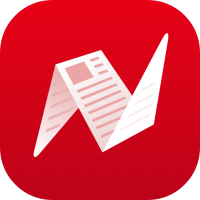 ...
This is original content from NewsBreak's Creator Program. Join today to publish and share your own content.