I had just finished an espresso at my local coffee shop, Medici, in Austin, where I like to write, and I thought, I love this town. Austin has a laid-back vibe, which is one reason millennials are moving here in droves.
There are so many cute neighborhoods to choose from when you move to Austin. While my life is mainly in Los Angeles, I live in Austin for part of the year. I have a place on the eastside, which is going through a very fast transformation, where old meets new. But there are many little pockets of the city that offer great communities to live in.
Thinking about how Austin is growing in leaps and bounds led me to research which Austin neighborhoods are rated as the best to live in. Below are the top 10 ranked by Niche. Niche bases their research on specific criteria like:
Quality of schools
Crime rates
Cost of living
Housing trends
Employment statistics
Local amenities
Niche gets their data from the Census, the CDC, and the FBI to calculate a 'livability score.' With these stats in mind, here are the top 10 Austin neighborhoods to live in.
1. Old Enfield
Median House Value: $1,358,742
Ranked Number 45 in all neighborhoods in the United States.
Located just west of the University of Texas campus and north of downtown, so residents can easily access the shopping and entertainment amenities of those areas. It also borders Hwy. 1 (MoPac) and Lamar Blvd., two major local thoroughfares, offering easy access to other parts of Austin.
As one of the most desirable and expensive neighborhoods in town, Old Enfield is home to professional singles and families in Austin including university faculty.
Insider Favorite:
Two of my favorite Austin restaurants are in Old Enfield, Jeffery's, and Josephine House. Josephine House has one of the best brunches in Austin. And Jeffery's is old school, dark with leather chairs and a small bar. The place takes you back to a simpler time. The drinks are amazing, and the food is even better.
2. Rollingwood
Rollingwood comes in second on the Austin liveability index. Located next to West Lake Hills, Rollingwood has many good bars, restaurants, and coffee shops.
Insider Favorite:
Rollingwood has bragging rights over the first Trader Joe's in Austin. When I first moved to Austin, Trader Joe's had not arrived yet. I thought of driving to Dallas for some of my favorites. Six months later, the first TJ's finally popped up in Rollingwood and there was a two-hour wait to get in.
Rollingwood is nestled between downtown Austin and West Lake Hills. Located in West Lake Hills, is one of the best sports massage therapists in the country, if not the world. The Iler Method® is a system-based bodywork that relieves pain by focusing on an individual's muscular imbalances. Therapists at The Iler Method practice deep tissue work for athletes and anyone with knots or a tight back. It is the only therapy to relieve my lower back, hip, and neck pain.
3. Gateway
Medium Rent $1,400. Only 2% own in Gateway.
Burglary Rate: Burglary 1,061.8 per 100,000 residents. The national average is 500.1. Rounding out the top 3 Austin neighborhoods, Gateway is located in Travis County, it offers residents an urban feel and most residents rent. In Gateway there are a lot of bars, restaurants, coffee shops, and parks. Many young professionals live in Gateway and residents tend to lean liberal.
The rest of the top 10 Austin neighborhoods
Rounding out the top 10 are:
4. Triangle State
5. Downtown Austin
6. Old West Austin
7. West Lake Hills
8. Hyde Park
9. Brushy Creek
10. Allandale
Some of my favorite neighborhoods in Austin didn't make the top ten, like Tarrytown and Clarksville - immediately to the south of Old Enfield. Both are quiet, with tree-lined streets and fantastic restaurants and bars to walk to.
Do you live in Austin? If so, which Austin neighborhood do you like best? Let us know your thoughts in the comments!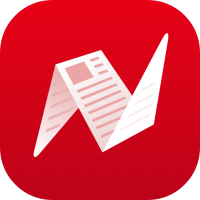 This is original content from NewsBreak's Creator Program. Join today to publish and share your own content.