There's something liberating about having nothing left to lose. The only way to describe it is a feeling of awakening. Aliveness. A physical connection to everything around you that had been previously camouflaged by disappointment and resentment.
After I lost everything, here are some of the daily symptoms I experienced:
A letting go of trying to control things and just letting them happen
A loss of worry and judgment
A new ability to enjoy the moment
Overwhelming episodes of appreciation for people and nature
A feeling of possibility
These symptoms could have also been the upshot of getting out of a marriage that was crushing my soul. Whatever the cause doesn't matter.
Even after I lost a million-plus in real estate, all my savings, retirement, and had to find money for an attorney as a SAHM, this feeling of awakeness stayed with me for a while.
I've been chasing it ever since.
When my world was seemingly falling apart, I felt more alive, calm, comfortable in my own skin than ever before. Like everything was just as it is and was going to be fine.
Losing everything often brings awakeness.
It brings us back to ourselves because there is nothing to hide behind. To get some of this aliveness and energy into my daily life without going through what most people would call a catastrophic life experience, I've been implementing ways to make life simple and essential.
Energy management has become more important to me than time management. They're related, but energy management is the parent resource that determines all other resources.
You won't connect with all of these suggestions, we're all different, but some may speak to you if you want to increase your energy and simplify your life.
1) Too Much Space to Fill
I have lived in a city my entire adult life. I have always lived in a small space. I actually like it.
Physical clutter — things — add anxiety to my life. My idea of a nice home is everything has its place, and its place can't be seen. All countertops are clear of clutter.
I like to be surrounded by essentials. When I'm surrounded by anything I don't need, use or love, it goes in the garage.
This does two things, 1) I have less stuff to manage, thus increasing time and energy for the things that really matter to me — writing, hanging with friends and family. 2) it makes me think twice when I'm in a store, and a shiny new object is screaming, "take me home, take me home." Nine times out of ten, I don't take it home.
2) Too Many Boxes
My partner owns enough stuff to fit into exactly one box and has yet to unpack it. It is still in our garage on a shelf with his name on it. We've moved a couple of times together, and I always say with a laugh, "Don't forget to grab your box."
This is a good reminder to me that we don't need much stuff.
The essentials:
Nutrient-dense food, a high-quality mattress, an apple product to create on (I go three to five years with the same iPhone and skip at least three versions before I purchase a new one), a roof over your head, clean water, an exercise routine, a good pair of sneakers and not much else.
While I have many more boxes than my partner does, because I'm older and have a child and hello!, I love clothing and shoes, his one box reminds me of what is essential can't fit into boxes.
3) Holding onto Grudges and False Stories
There is no bigger waste of energy than carrying around grudges with those you love. Making up stories about why your sister Kate did this or why your friend did that.
Often if we just ask those we love what they meant by a comment, it clears the entire misunderstanding up, and you realize that they didn't mean what you thought they meant.
There is no better way to increase your mental and physical energy than to *not* make assumptions about other people.
Unless you are a mind reader, you really have no idea what another person is thinking until you ask.
Life is short.
Remember, you won't always have those you love in your life. If something is bothering you, have a conversation instead of holding a grudge.
Clearing mental clutter will make you free.
4) Credit Card Debt
Credit card debt is a mental drain. When you have too much debt that you feel you can't get out from under, it colors how you feel about your finances.
It is the feeling about your finances that keeps you where you are, stuck and not attracting more money — energy depleted. If you are walking around the Universe feeling overwhelmed, depressed and hopeless about how you'll pay down debt, you'll not attract abundance.
The single best thing you can do for your financial health is to get out of debt. Once you do, a huge mental and emotional weight lifts.
Giving you more energy to focus on investing and abundance.
5) Binging TV and News
Political news and local news are more entertainment than news (except for Rachel Maddow).
Read a newspaper, glance at the headlines. These are difficult times, but there have always been difficult times. Worrying about it won't make one difference. We are all suffering from the emotional impact and uncertainly of the last few years. Burying your head in the sand isn't prudent. You can be aware of what is going on, but you don't have to inundate yourself with it by watching news 24/7.
It isn't productive and will zap your energy.
While it is tempting to binge TV, it has a numbing effect. Save it for one or two nights a week. You don't need to watch every single show on all steaming platforms just because everyone else is.
Walking for an hour will give you five times more energy than mindlessly watching TV will.
6) Making Dinner Harder than It Has To Be
We don't eat meals in a traditional sense in our house, as in, one main thing and many sides.
Luckily, my partner is into nutrition and health and limits gluten and carbs.
Since giving these things up, I no longer want to pass out and have to take an hour nap after I eat. I have nearly eliminated all refined sugar. My energy has never been higher.
We eat small meals that are nutrient-dense and combine well to give us the most nutrition, like a small portion of fish with lots of veg. Big salads with whatever ingredients are in the fridge that night — spiced nuts, apple, cranberries, grilled chicken, goat cheese over an herb salad mix from Trader Joe's — are a staple of summer dining in our house. As well as slow-cooked food that you just pile into a slow cooker at noon, and you have a meal five hours later.
Keep it simple.
Another bonus: it is very inexpensive to eat this way.
7) Not Using Time Blocks. Multitasking
Blocking out large chunks of time for essential tasks is the ultimate productivity hack and energy saver.
When I block off time for focused and concentrated work on something compelling, engaging, and meaningful — like writing or creative work — I come out of those concentrated sessions with more energy.
When I have more energy from doing what I love, I give more to the 'life' part of life — hanging out with friends, spending time with my child, and engaging with my partner.
I can give more of myself to my family when I'm not working because I know I put in a few hours of focused time blocks for writing.
8) Email — The Ultimate Energy-Suck
Email mounting zaps my energy and is a huge time suck. Unsubscribe to anything you haven't opened in a week.
Direct those emails that you have to see — for me, anything from my daughter's school — to a separate folder so you can look at them on your own time.
Be the boss of your email, not the other way around.
Here are some article that will help you set up rules in.
9) Live Where You Frequent
Next year, I will finally have the life I've been trying to set up my entire life.
My daughter was accepted to a school two miles from our house. Even though I live in LA, where traffic is notoriously awful, everything, friends, doctors, stores, school, the best bookstore in LA, banks, restaurants are within a two-mile radius.
If I really wanted to, I could walk or bike to any of these places. My daughter has already suggested we bike to school a few days a week.
I know this isn't possible for everyone. Not everyone lives in a city. But if you can live within walking distance to several of the places you frequent, you will not only gain energy from not having to drive, you will gain time from not driving long distances.
10) Spending All of Your Time Indoors
Nothing increases my energy more than being in nature. Even walking around the block when I need a break from writing makes me feel lighter.
If you leave your phone at home when you go for a walk or a hike, you have no choice but to notice the birds chirping, the sun on your face, and the feeling of warmth from the light on your skin.
11) Trying to be Someone You're Not
Having to wear a mask and trying to please other people is exhausting, so I've heard. I've never been good at pretending. Blessing met curse.
While putting on a show may help you advance your career, it's a disservice to you and your loved ones to be anyone other than yourself in your everyday life with friends and family. People can tell anyway. Trying to be someone you're not depletes energy.
Embrace who you are, warts and all. Out of our insecurities and faults comes the marrow of life. The people who really love you will love you more when you show them who you really are. You can't be in a successful relationship if you aren't showing up as your true self. Allow the other person to see you for you. That is where all connection comes from.
Final Thought
Today, I'm the oldest I've ever been, and I have the most energy I've ever had. So take what helps; leave the rest. Since practicing these 11 ways of living, I've never felt better. I'm alive and awake and have more energy than I've ever had.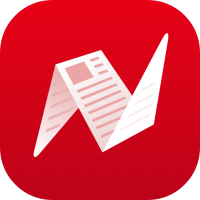 This is original content from NewsBreak's Creator Program. Join today to publish and share your own content.