Five strategies for tranquility.
Balance is a useless goal. How can we be great parents, partners, lovers, friends, great at our jobs all at the same time? When we have so many essentials to juggle, we often feel like we are falling short in one area and killing it in another.
However, it is possible to give to all those things in our lives that matter to us — family, work, friends, activities we love to do.
What I call,
the essentials.
It's possible to be a good writer for an hour. A great spouse for an hour. A great parent for an hour. A great friend for an hour. Just not all at the same time, or even on the same day.
If we are present and focused on the task at hand, giving our full attention to what is in front of us, then it's possible.
Since I found time blocking my writing has increased, I feel more energy and less stress. I can do one thing well and then move on to another essential component in my life. It's the only way to live in the present, not worry about the future, and have no guilt over the past about who didn't get what.
What author Brené Brown, in her research, calls "wholehearted living." That's what I'm aiming for.
Five strategies I've found that help with relieving overwhelm and living now
Block out time blocks for concentrated focus.
When I block out time to get my most essential task complete, two hours, maybe three max, my productivity increases tenfold. Multitasking and distractions are strategies to an unhappy and discombobulating existence.
When we feel fractured and overwhelmed, it's almost always because we have too many thoughts running at once in our heads. Our minds can only really do one thing at a time well. I know because I'm great at multitasking. I've done it for years.
Trying to get several things done at once is exhausting and not a good use of energy resources. It zaps energy when we aren't focusing on one thing, but many. Women usually have to do more when children enter the picture. We do more housework and child-rearing, even when we have a full-time job outside of the home.
This leads to a fractured existence, one I can't stand.
When we give 100 percent focus to whatever we are doing — writing, cooking, exercising, talking with our children, hanging with our spouse, watching TV — whatever it is, our presence and calmness inform what we are.
The object most in the way of a happy existence is the smartphone.
Your phone isn't your boss. You are the boss of your phone.
Since I've been ruling my phone and not the other way around, I'm a much happier person. Rarely do I have my phone right next to me. Instead, I sleep and work away from it. I only use it to communicate with friends and family.
This has made the biggest difference in my life.
When we multitask, it zaps energy. When we focus, it gives us energy.
Simplify, simplify, simplify.
The best way to simplify life is to say 'no' to most asks.
The best explanation I've heard on how and when to say 'no' is from writer Derek Sivers on The Tim Ferriss Show.
Derek's criteria for saying 'yes,'
If I can't say, "Hell, YES!" I say no.
Life is short. Saying yes to energy-sucking obligations that you shouldn't have to say 'yes' to in the first place is the fastest way to drain energy and make you miserable from resentment.
On the other hand, if it is something you are excited about, say 'yes.' Everything else gets a hard no. When you say no to what doesn't matter, space opens for what does matter.
Practice mindfulness.
Mindfulness is a practice, just like writing, learning to play basketball, or learning how to knit.
You have to practice it.
A shortcut to mindfulness is nonreaction.
This works for me. I simply do not immediately react when asked something, told something, or another person is sharing their unsolicited opinion with me.
I don't answer a direct question for a few beats, and even though this sometimes drives my child crazy because she has the patience of a teen, it works to bring a calmness over the room.
At first, your child, spouse, sister, or parent will think you're not listening. You are. You just aren't answering them right away. A caveat: you cannot be doing anything else while they're waiting for an answer or a response from you. You can't be looking at your phone, a book, a laptop, the TV. You have to be looking out into space or at them.
When we don't react and simply think about what the other person is saying, it puts us firmly in the present. You can say, hold on, I'm thinking, or you can say nothing if the conversation doesn't require you to respond, which is most times.
Your family and friends will get used to this. They'll start to love it.
This practice drags everyone into the moment. And, not thinking ten steps ahead. It brings calm to the entire house.
Since I have been saying nothing and allowing others to speak (you have to have a certain amount of patience for this), my life is 100 times more simple and less draining.
I go into the next thing with increased energy.
You aren't shutting down either. It is a practice in active listening. Of course, if you have something to say, you need to say it and be heard, but by just listening, you solve most problems and avoid a lot of wasted energy.
Forget guilt. It's a useless emotion.
Unless you did something to someone intentionally that caused pain and harm, forget guilt. It's a useless emotion and usually is a product of being too hard on yourself.
You don't have to make dinner each night with a main course and two sides to be a great parent. You don't always have to be killing it at your job to know you're a hard worker.
Go easy on yourself.
When you feel overwhelmed, and you will (unless you are a Buddhist monk with years of practice), because you have to be somewhere at a certain time and you're late, you are behind on a certain task, or there is nothing in the refrigerator to make for dinner, breathe. In the grand scheme of life, it does not matter.
Final Thought
If you are open and honest with people and live in integrity, in the moment, that is the best you can do. You'll get the late work done eventually, the kids can fend for themselves for dinner every once in a while, you can call the person you're running late for and tell them you'll be late.
Life is too short to sweat the small stuff, and it's all small stuff.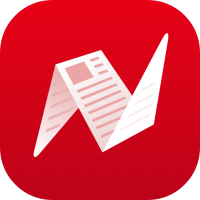 This is original content from NewsBreak's Creator Program. Join today to publish and share your own content.